News
27.08.21
by Nathaniel Barker
Nearly two-thirds of social housing residents have never heard of 'net zero', a survey has found.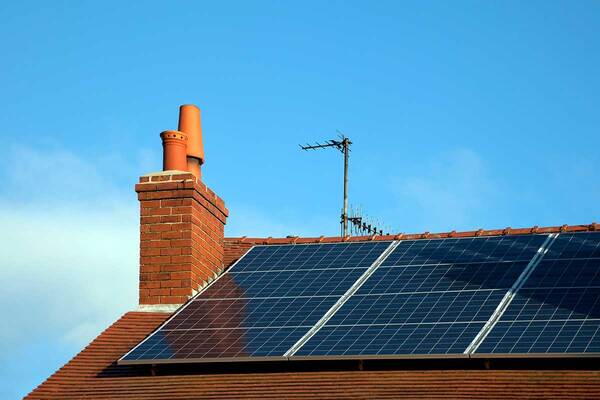 Picture: Getty
YouGov research commissioned by Home Group, the 55,000-home landlord, revealed that 63% of people living in social housing were unfamiliar with the term, while 69% were not aware of the government's decarbonisation targets.
The survey found this lack of understanding about green policy is particularly acute among social housing tenants, with the overall percentage of people who had not heard of net zero across all tenures much lower, at 44%.
A poll of 2,000 people living in all types of housing across Britain found that while 80% felt environmental sustainability is important, they were less sure about how their homes may need to change.
Nearly six in 10 (59%) felt alternative energy sources such as solar panels or heat pumps are too expensive.
Asked about how they thought bills would change with sustainable heating sources, 40% believed bills would increase, while 30% thought they would decrease and 20% did not know.
---
---
Social housing providers are grappling with the challenge of how to make their homes more energy efficient as the government works towards a target to hit net-zero carbon by 2050.
Inside Housing research previously found that decarbonising the UK's social housing stock will cost around £104bn.
Home Group said its survey suggested the government must do more to convince the public to get behind its net-zero plans in order to meet targets.
The housing association called on the government to engage more with people to ensure they are fully informed and able to contribute towards decarbonisation.
Nusheen Hussain, executive director of business development at Home Group, said: "The indications from the YouGov survey are a concern.
"Not only is there a lack of understanding for phrases like net zero and the government's targets towards it, there's an absence of awareness, and little agreement on, a range of important issues.
"If, as a nation, we are going to reach the government's ambitious targets in support of the UN's goal to stabilise the amount of human-induced greenhouse gases, then we must embrace new ways of living, starting in the home.
"But, to do that, people need to be fully aware of what that entails. They need to be able to understand the technologies, the cost implications, the support available and to enter a competitive marketplace with confidence."
Neal Ackcral, interim chief executive of Hyde Group and chair of the Greener Futures Partnership, the housing association collaboration, said: "We need to make sure our customers are listened to and that we are able to support them on the net-zero journey in their homes."
Earlier this week, Citizens Advice, the Federation of Master Builders, Which? and the Aldersgate Group wrote to prime minister Boris Johnson warning that government must do more to help people decarbonise their homes, including by providing better information.
A spokesperson for the Department of Business, Energy and Industrial Strategy (BEIS) said: "Tackling climate change must be a shared endeavour and our ambition puts affordability and fairness at the heart of our efforts, hand in hand with supporting economic growth, jobs and prosperity across the UK.
"We continue to engage the public, households and businesses as we work towards eliminating the UK's contribution to climate change.
"We support campaigns such as the Simple Energy Advice service to help households improve the energy efficiency of their homes, and the Together for our Planet Campaign to encourage individuals and businesses to make efforts to tackle climate change."
Together for Our Planet, launched in November 2020, is a domestic campaign to engage the public on climate change ahead of the COP26 conference.
BEIS's own research has found that 99% of the UK population said they would take at least one action to combat climate change.