News
14 Oct 2021
by James Twomey
More than 100,000 fewer new homes will be built by 2023 due to the pandemic, a new report has warned.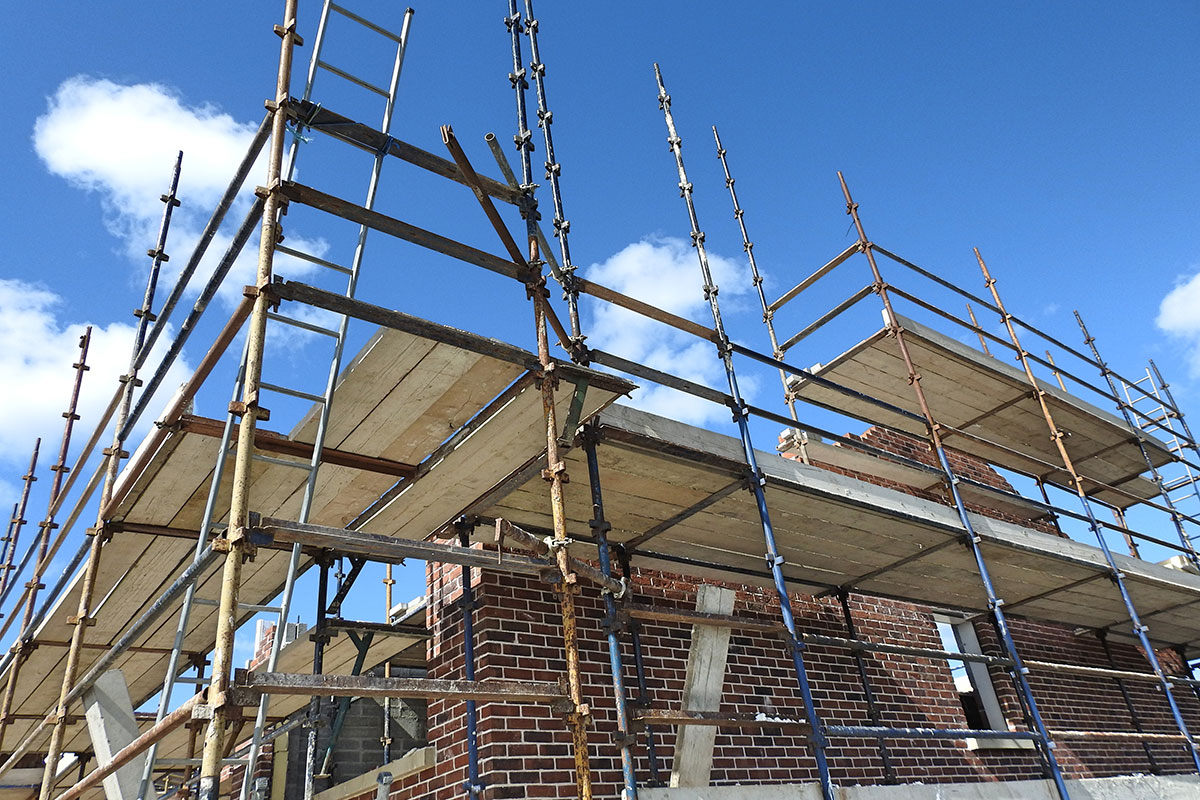 Pic: Getty
The Building Post-Pandemic Prosperity report said the backlog of completions across all tenures affected by the COVID-19 crisis would not be cleared until at least 2025.
Nearly 32,000 home completions were lost during the first year of the pandemic, according to the report commissioned by the Local Government Association, the Association of Retained Council Housing and the National Federation of ALMOs (NFA).
"Construction was hit hard by COVID and, although it has shown signs of strong recovery, homebuilding remains significantly behind pre-COVID forecasts," the report said.
Since 2017, the government has pledged to deliver 300,000 new homes per year by the mid 2020s, and that still remains the target.
---
---
Ahead of the Spending Review this month, the report also calls for councils to receive the funding needed to build 100,000 social homes per year.
The LGA argues that while future rental incomes alone usually cannot cover the cost of construction for new social rent homes, increased tax revenues and reduced costs elsewhere in the public sector would make its request economically viable.
The body also said if fewer people are in private rented accommodation, central government can pay less housing benefit, which would be enough to offset the construction funding gaps.
The report included figures that show one in 10 households are made to wait more than five years for a home and said waiting-list times were the result of a "chronic shortage of affordable homes".
Council housing waiting lists could almost double by next year, to 2.1 million households, as the winding down of pandemic-related support schemes cause a spike in homelessness, the report said.
The report found that poor-quality homes are estimated to cost the NHS £2bn a year and in that time GPs see 430,000 patients with mental health issues related to their housing conditions.
The report also said 100,000 new council homes could make carbon emission reductions worth £600m and that households living in greener homes could save £500 a year.
David Renard, the LGA's housing spokesperson, said: "There is a desperate need to build more social housing in this country, which should be a central part of the government's ambition to level up and build back better following the pandemic."
He added: "Now is the time to reverse the decline in council housing over the past few decades. The benefits are clear – a programme of 100,000 social homes a year would shorten council housing waiting lists, reduce homelessness and cut carbon emissions, while delivering a multibillion long-term boost to the economy."
A spokesperson for the Department for Levelling Up, Housing and Communities (DLUHC) said: "We are building more social housing and taking action to reduce waiting lists, which have fallen by almost 600,000 households since 2010.
"We've delivered over 382,000 affordable homes for rent, including 149,400 for social rent. But we must go further, so we're investing over £12bn in affordable housing over the next five years – the largest investment in affordable housing in a decade."