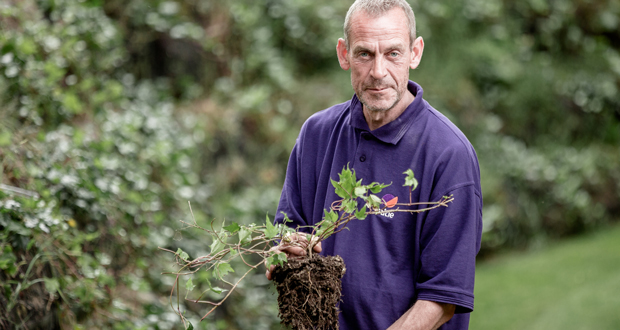 Mitie's new Social Value report outlines excellent progress across all areas of Mitie's ESG strategy, with the facilities management company on track to reach zero operational emissions by 2025, 25 years ahead of the UK Government's target.
As well as detailing how Mitie has progressed against its industry-leading targets over the past financial year, the report shares key achievements for each of the five pillars of Mitie's Social Value Strategy: People, Responsible Supply Chain, Community, and Environment, all of which are underpinned by Innovation.
The result of all of the business' work to deliver on its social value commitments, has resulted in Mitie's ESG leadership being recognised externally by organisations such as CDP, which awarded Mitie with the 'Leadership Ranking' in December 2020. Meanwhile Sustainalytics ranked Mitie the number one ESG business support services company globally.
Simon King, Director of Sustainability and Social Value, Mitie, said:
"Social value is at the heart of how Mitie operates, both within our own business and for our customers. Our people are the driving force of our organisation and we are committed to being an employer of choice, as well as leaving the world in a better place through innovation and environmental leadership.
"I am immensely proud of the progress we have made, particularly as we have also kept Britain working throughout the pandemic. We have the opportunity to make even more progress over the coming years, and I look forward to leading the sector and leaving a positive legacy in the communities in which we work."
Following the acquisition of Interserve's facilities management business, Mitie now has over 75,000 colleagues and is a major UK employer committed to promoting skills and employment opportunities. Improvements are being made to the way Mitie hires, develops, listens to, and rewards colleagues.
Recognising the contribution Voluntary, Charity and Social Enterprise (VCSEs) and Small and Medium Enterprise (SMEs) make to local communities, economies and vulnerable groups, Mitie set ambitious targets to increase its spend with these key groups.
Mitie is an active part of the communities in which it operates. This has included supporting colleague health and wellbeing, particularly during the pandemic when employees have been on the frontline looking after the places where Britain works. In addition to a range of mental and physical wellbeing initiatives, 2,300 hours of health and wellbeing training were delivered, well in excess of the 2,000 hour target.
In February 2020, Mitie launched its Plan Zero commitment to achieve net zero carbon emissions for its own operations by 2025, while also helping customers reach their own sustainability targets.
All of these pillars are underpinned by a constant focus on innovation which is shown by Mitie's commitment to finding new ways of delivering social value through fresh thinking.