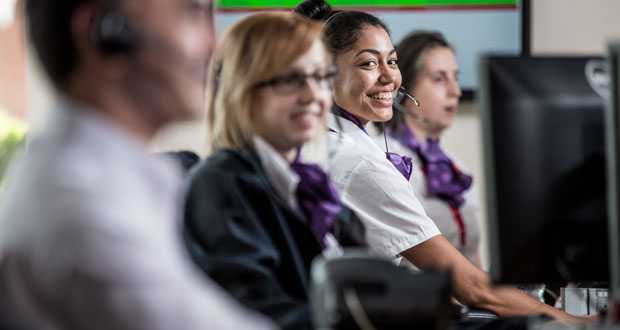 Mitie has been named a Top UK Employer by the Top Employer Institute, for the third year in a row.
Top Employer accreditation is awarded to businesses that have taken steps to promote a positive working environment and to support employee health and wellbeing. Businesses applying for the Top Employer certification must complete an extensive evaluation process and undergo an independent audit, to ensure they meet the standards set by the Top Employer Institute.
Mitie's recognition as a Top UK Employer is a result of the efforts it has made over the past year to support it employees.
This includes rolling-out life assurance and virtual GP services to provide all 77,500 employees with support and peace of mind during the Coronavirus pandemic. Mitie has also awarded an extra day of holiday to all frontline colleagues as a thank you for their work to keep the UK running this challenging time – cleaning supermarkets and hospitals; setting-up Coronavirus test centres; and maintaining manufacturing plants.
There has also been a number of activities to promote inclusion and diversity in the business. For example, Mitie has launched a 12-month internal campaign to promote conversations on inclusion, 'Count Me In', and is encouraging all colleagues to complete the diversity awareness learning programme the company is offering.
In addition to this, the company launched the 'Big Equality Summit', an online forum chaired by Mitie's CEO, Phil Bentley, for all employees to learn about the business' plans to promote inclusion and diversity, ask questions and raise concerns. All these initiatives have been introduced alongside relevant reading materials and guides on inclusion, which have been shared with Mitie Line Managers and cascaded to colleagues in the frontline.
These initiatives to promote diversity and inclusion were also recognised in December 2020, with Mitie ranking 10th in the list of Top 50 Inclusive UK Employers.
Jasmine Hudson, HR Director, Mitie Group, said: "We're very proud to be named as one of the UK's Top Employers for the third year in a row. From industry-leading benefits to pushing inclusion even higher up our agenda, we've introduced initiatives to ensure we're providing the support our colleagues want and need. We're committed to continue driving our ourselves to do more for our people and to ensure Mitie continues to be a great place to work."