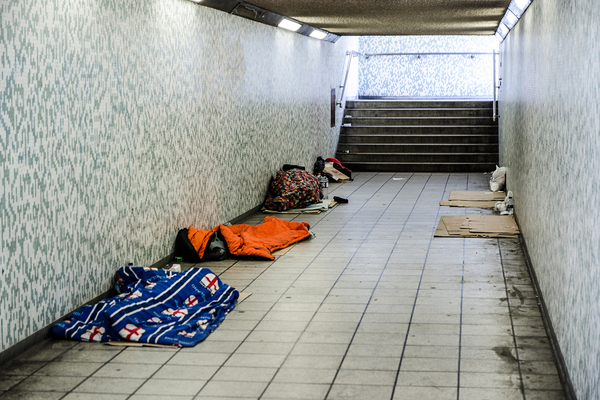 Steve Douglas, chief executive of St Mungo's, who advises the commission, said: "The spirit of collaboration and cross-party, cross-sector, cross-departmental working – particularly between health and homelessness – that we saw during this public health emergency, has continued with this commission.
"We have seen such a fantastic response from a wide range of organisations and individuals, including those with lived experience of homelessness who have taken the time to feed into its work and we want to thank everyone who has contributed their time, knowledge and expertise.
"Their input, and the expert chairing of Lord Kerslake, means this is a truly comprehensive and considered piece of work. We fully support his call on the government to take forward the recommendations."
Darren Rodwell, executive member for housing and planning at London Councils, said: "There can be no doubt that 'Everyone In' was a game-changer and a major success. The government not only provided a clear directive but also invested crucial extra funding into homelessness services and worked effectively in partnership with local councils, the voluntary sector and others.
"The government shouldn't lose sight of what made 'Everyone In' a success. We need longer-term commitments – especially in terms of funding for local services. Giving councils sufficient resources is essential for reducing rough sleeping on a permanent basis."
James Jamieson, chair of the Local Government Association, said: "The success of councils in getting thousands of people sleeping rough off the streets during the pandemic is testament to local and central government working together to transform people's lives for the better.
"The funding provided by government throughout the COVID-19 crisis has been crucial in enabling councils to tackle rough sleeping and get people into safe, suitable and COVID-secure accommodation.
"However, as this important report says, it is now vital that we ensure this is not a one-off emergency response, and that we build on this and embrace the opportunity to make this the new normal and end rough sleeping altogether."
A Ministry for Housing, Communities and Local Government spokesperson said: "Our decisive action through the internationally recognised Everyone In scheme has protected thousands of rough sleepers throughout the pandemic.
"We're building on that success with the backing of an unprecedented £750m investment this year – giving rough sleeping and health services the funding they need to help get people off the streets and into settled accommodation."