News
18 Dec 2020
by Gavriel Hollander
The real estate arm of major investor M&G has registered a shared ownership subsidiary with the Regulator of Social Housing (RSH) as a for-profit registered provider.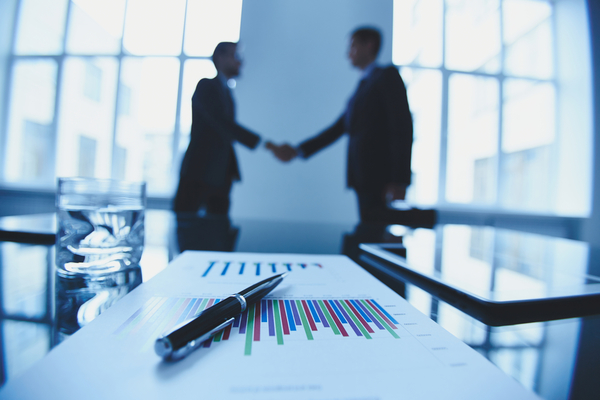 The real estate investment trust will raise money to be invested by M&> UK Shared Ownership (picture: Getty)
Sharelines
---
---
Fourth for-profit RP of the year registered with @RSH_England as @MandGplc joins the fray #UKHousing #SocialHousingFinance
---
Investment giant M&G becomes latest to register as for-profit provider with shared ownership focused vehicle #UKHousing #SocialHousingFinance
---
The move follows months of speculation that the investment giant would move more firmly into the RP space, as first reported in Social Housing in June 2019.
Although the structure of the new company remains unclear, M&G UK Shared Ownership officially registered with the regulator on 5 November, becoming the fourth for-profit RP to do so this year.
According to filings with Companies House, the company was incorporated in September 2019 and is wholly owned by another newly set up M&G subsidiary, M&G Shared Ownership REIT.
It is understood that the real estate investment trust (REIT) will raise money to be invested by M&G UK Shared Ownership in a model comparable to that of fellow for-profit provider Resi Housing, which is backed by Residential Secure Income REIT.
The new provider has appointed three non-executive directors, including law firm Devonshires' head of social housing Andrew Cowan, residential property consultant Debra Yudolph and former Wokingham Council chief executive Jane Earl.
The trio will work alongside an executive team from M&G, including its head of social housing Mark Davie as well as fund managers Alex Greaves and Nigel Castle.
---
---
As reported by Social Housing last year, M&G has said it plans to use the RP to forward fund new build shared ownership housing. It would own these as assets, but they will be managed by housing association partners.
At the time, Mr Greaves, who runs M&G's existing £1bn private rented sector-focused UK Residential Property Fund, told Social Housing he would like the new entity to have an initial portfolio of schemes to take to investors.
"We're hoping to partner with HAs to help fund the development of new build shared ownership properties," he said last year. "We'd like to have a seed portfolio in the same way I had a seed portfolio six years ago [for the property fund] and went out to see investors."
The move follows three launches of for-profit RPs in the spring.
ReSI Homes, from the same team behind Resi Housing, registered with the RSH in April with the intention of raising £2bn to invest in new-build social housing.
The same month, Preferred Homes registered with the promise of developing a portfolio of extra-care social housing worth around £500m.
A third for-profit provider – Centrus-backed AAIM Housing RP – pledged to deploy £1bn of long-dated private capital, primarily from UK pension funds, to buy shared ownership and general needs social housing from HAs.
M&G was approached for comment.