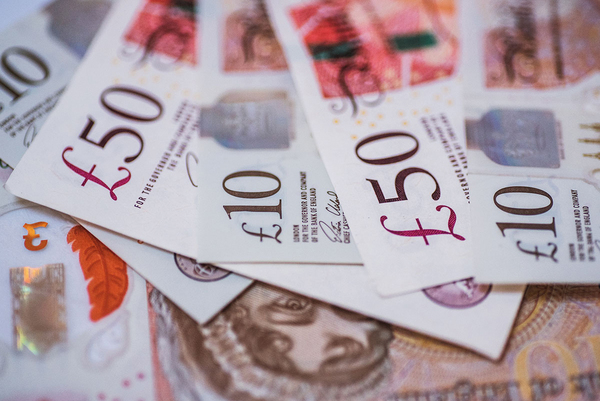 Man Global Private Markets (Man GPM) first unveiled its plans to launch into the sector as part of an impact investing drive, in 2019, with Social Housing reporting at the time that the strategy would include setting up its own registered provider.
Last week, Man GPM formally launched its community housing fund, and has now announced that the registration of its for-profit RP was approved earlier this month, on 1 April.
The Regulator or Social Housing has also confirmed the registration.
Habitare Homes is a wholly owned subsidiary of the Guernsey-registered Man GPM RI Community Housing Fund. The funding vehicle has an aim to raise £400m by July next year, and had a number of commitments under its belt at its recently completed 'first close', although the total amount raised was undisclosed.
Contributions include a £20m injection from government agency Homes England, as well as commitments from Big Society Capital, the Schroder BSC Social Impact Trust, and two local government pension schemes (LGPS) – Swansea and Strathclyde.
The size of those commitments was not disclosed, but a November 2020 pension committee report by Strathclyde proposed a £30m allocation via its direct investment portfolio (DIP) into Man GPM's community housing fund.
The report says that the target blended return from the various tenures of homes to be developed by the fund is "comfortably within DIP's target range for housing sector investments of 4-10 per cent IRR (net)". Social Housing understands that this refers to levered returns – that is, returns on the investment of both equity capital and debt funding.
The report adds: "The return will incorporate an annual cash yield with effect from when the asset portfolio becomes stabilised (ie fully occupied – anticipated from year six onwards)."
It describes the fund as having a "fixed term of 10 years, although it can be extended by two years at the manager's discretion and thereafter with the consent of the investors".
The Man GPM RI Community Housing Fund is headed up by Shamez Alibhai, who previously spearheaded Cheyne Capital's Social Property Impact Fund, before departing the private equity firm to join Man in early 2019.
It is Man Group's first dedicated impact fund, seeking to provide financial returns alongside social and environmental outcomes through the provision of new affordable homes in the UK, and a focus on "creating sustainable communities".
Social Housing understands that the fund will deliver affordable housing through a mix of Section 106, grant-funded homes and 'unrestricted homes' (ie homes without 106 obligations or grant) that will be offered for discounted rent or homeownership on a discretionary basis. Its mixed-tenure approach includes the delivery of some intermediate rent – aimed at keyworkers – as well as market rent and market sale, as part of its ambition to create mixed communities.
In its announcement regarding the registered provider, Man Group said that the fund is was focussed on "addressing the shortage of new, high-quality housing that is affordable to those earning the median income and below, including young families and the key workers that have been so crucial to the country during COVID-19".
To date, the fund has committed to 363 new homes, with a target of 3,500 homes by 2026, it said.
The Man GPM team announced its first transaction in December, having agreed a £31m deal with modular housing company Ilke Homes, for a 14.6-acre site in Grantham that has detailed planning consent for 227 homes.
This was followed by news of a £12m investment in a portfolio of 41 homes to be delivered in Lewes, East Sussex. In March 2021, Man GPM team announced the acquisition of 95 homes from Crest Nicholson at Alconbury Weald, Cambridgeshire.
To date the majority of its developments have been delivered grant-free, with the exception of its Alconbury project with Crest Nicholson which received some grant from Cambridgeshire and Peterborough Combined Authority.
The group will work with housing association partners to deliver affordable tenures, with some properties owned by the new for-profit registered provider. Operating models will vary, but some schemes would see associations take on operating leases, while on shared ownership properties, associations would act as the managing agent through a management agreement.
According to the Strathclyde committee document, the fund's strategy will see it "developing (or acquiring) and then leasing affordable housing units to high credit quality housing partners (councils/associations) under long-term, full repairing and insurance ('FRI') index-linked leases".
It adds that where head leases are concerned, "associations generally prefer 10-20 year operational leases (after which the units revert to the fund's ownership), while councils generally prefer 40-year finance leases (where ownership transfers to the councils at the end of the lease)".