News
10.11.21
by Grainne Cuffe
Building homes to higher emissions standards now rather than later could save homeowners £5bn, according to research by the Labour Party.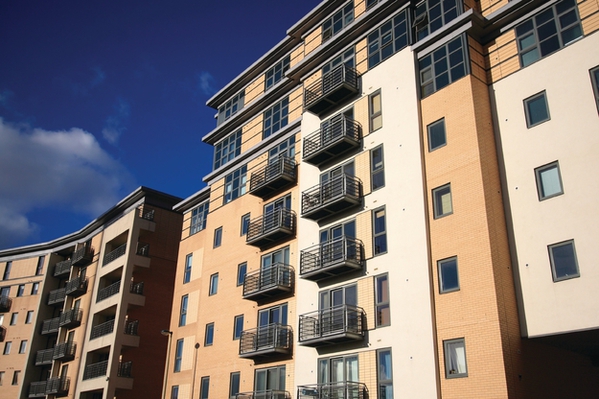 Picture: Getty
The analysis, published today, says that carbon-saving measures are "significantly cheaper" to install when a home is built, compared with retrofitting down the line.
Labour said it believes that building homes that will need to be retrofitted later is "insanity", and has estimated that the move would save families more than £400 a year in energy bills.
The government's Future Homes Standard, which will "ensure that new build homes are future-proofed with low-carbon heating and high levels of energy efficiency", will not come into force in 2025.
---
---
Its recently published Heat and Buildings Strategy, which sets out the government's long-awaited plan to reduce carbon emissions in homes, includes an "intention to phase out the installation of new natural gas boilers from 2035".
Ahead of the day COP26 is set to discuss housing, Labour has called on the government to invest £28bn every year until 2030 to tackle the climate crisis, which would include a "national mission" to upgrade the energy efficiency of every home that needs it.
Labour's shadow housing secretary Lucy Powell said: "It is insanity that we are building homes today that will need to be expensively retrofitted down the line.
"Yet again, the Conservatives are letting developers off the hook and selling homeowners down the river, as they'll be hit by bills, as will the government, to retrofit their homes in a few years time.
"Commitments at COP to doing something in the future are not enough; we need urgent action now.
"Britain should be leading this charge by requiring that all new homes be built with low-carbon heating immediately."
A spokesperson for the Department for Levelling Up, Housing and Communities said Labour's analysis was
"misleading."
"Homes built to current standards won't need extensive retrofitting to reach net zero – and we will soon be improving them further. Homes built to the new standard are expected to produce 31% less emissions.
"Thanks to our ongoing work to improve household energy efficiency we have quadrupled the number of homes reaching the higher 'Band C' EPC rating since 2008," she said.