News
22.03.21
by Martin Hilditch
L&Q, the country's largest developing housing association, will see its yearly housebuilding target of 10,000 homes a year slashed to just 3,000 homes as the landlord tries to cope with escalating fire safety costs.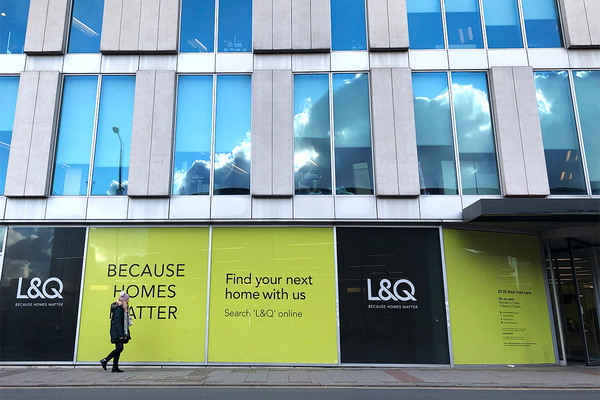 L&Q-head-office.jpg
The housing giant had long-standing ambitions to deliver 100,000 homes over a ten-year period – but in recent months has indicated it will be relaxing that target.
In an interview with Inside Housing, published today, Ms Fletcher-Smith revealed that L&Q expects to deliver 3,000 homes a year over the next five years – less than a third of the level of its previous ambition. For context, that is a level that in 2019/20 would still have seen L&Q comfortably top Inside Housing's survey of the biggest developing housing associations. It has built 9,985 homes – 5,430 of which were affordable – since 2016/17.
Read the full Fiona Fletcher-Smith interview here
Ms Fletcher-Smith told Inside Housing that she expects L&Q to deliver "slightly less than 3,000 homes" in 2020/21. "We are probably going to keep along that level, aiming to possibly outperform it if we have got the spare money to subside," she stated. "And that will be for about five years."
---
---
Ms Fletcher-Smith stressed that the change in focus is directly because the landlord's first priority is fire safety work on its existing blocks.
"We are doing it because there is a finite amount of money and we are prioritising the safety of our residents," she said. "We have a number of tall buildings, we have a number of buildings below 18 metres that still require work, and we are prioritising that. The Decent Homes Standard and the new carbon neutrality standards that are to come, they matter to us and they matter to our residents, so that is our second priority.
"It is what is left then that we will be putting into our development programme."