News
22.12.20
by Lucie Heath
A court has ordered L&Q to compensate a tenant who was not told of her neighbours' "abusive, threatening and racist" behaviour before she moved in.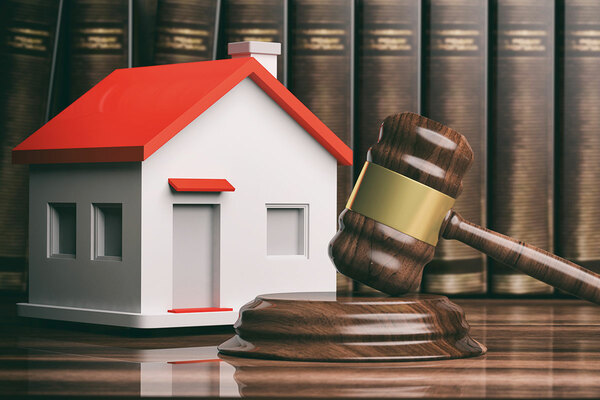 The judge found L&Q had demonstrated 'a high level of insensitivity' (picture: Getty)
Sharelines
---
L&Q has been ordered to pay compensation to a tenant who has been homeless for five years since fleeing her home due to racist abuse #UKHousing
---
A court has ordered L&Q to compensate a tenant who was not told of her neighbours' "abusive, threatening and racist" behaviour before moving in #UKHousing
---
---
Tia Jones, a single black woman, took the housing association to court after she was forced to flee her home in 2015, following months of racist abuse by her upstairs neighbours.
Despite the neighbours being convicted of a public order offence and two racially aggravated offences towards Ms Jones, the 250,000-home association has not evicted them nor successfully rehoused Ms Jones.
Ms Jones has continued to pay rent for the flat despite not occupying it for five years, and L&Q has threatened her with possession proceedings on the grounds that she was no longer in occupation.
Following the case earlier this month, the court has now ordered L&Q to pay Ms Jones £31,000, as the association had assured her that there had been no record of antisocial behaviour at the property before she made the decision to swap her previous home and move into the property in question.
This is despite the flat's previous occupant, a black man with learning difficulties, reporting to L&Q that he had experienced racist and threatening behaviour from the same neighbours – information which was stored in L&Q's system.
---
---
The judge found L&Q "caused the claimant to make a choice she would not otherwise have made" as a result of the inaccurate information it provided.
Ms Jones has mainly been living with her mother in Nottingham since being leaving her home. The court accepted that she has been "effectively homeless ever since whilst continuing to pay rent… to try to protect her status as an assured tenant".
The judge accepted that L&Q is faced with difficulties, especially in relation to the housing shortage, but criticised the landlord for demonstrating "a high level of insensitivity".
"The defendant's dealings with the claimant throughout these proceedings has displayed a lack of initiative and imagination that is, at the very least, disappointing," the judgement said.
Debra Wilson, a partner at Anthony Gold Solicitors who acted for Ms Jones, said: "L&Q retain the means to think creatively to resolve matters for Ms Jones. I call upon the chief executive to respond and carry out an inquiry into what is an egregious assessment of a case, as there will be no end to Ms Jones's homelessness"
A representative from L&Q said: "L&Q's aim is always to ensure that our residents feel safe in their own home, and we have a zero-tolerance policy on discrimination of any kind.
"We are proud to promote equality for people from all backgrounds and we take incidents of this kind very seriously, but it is clear from this case that we let our resident down.
"We have personally apologised to the resident and will ensure that their housing situation is resolved, but there are wider questions that we must ask ourselves and crucial lessons to be learned.
"In tackling anti-social behaviour of this nature we work closely with residents and external agencies such as police and local authorities to put prevention and enforcement measures in place where necessary.
"However, we will now review our policies and procedures to ensure cases like this don't happen again.
"Importantly, we will also reflect on the way we approach sensitive cases, to ensure that decisions are taken with empathy and understanding, and an awareness of individual circumstances."