News
25.08.21
by Lucie Heath
L&Q has introduced a new "reverse staircasing" policy for shared owners in exceptional circumstances after the Housing Ombudsman found maladminstration in its handling of a case involving cladding.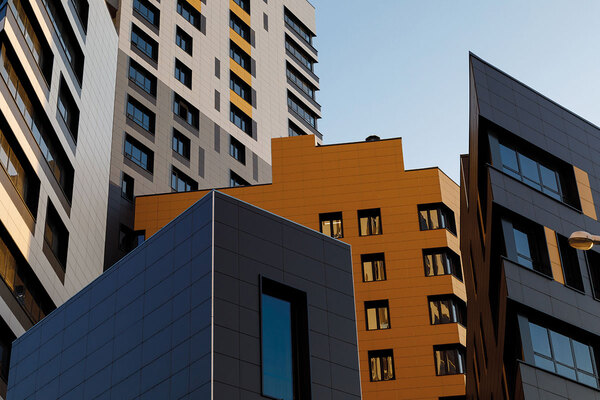 Picture: Getty
The complaints arbitration service ordered L&Q to reconsider its position on reverse staircasing after investigating a case involving a resident who was unable to sell their home due to not being able to obtain an External Wall System (EWS) 1 form, a decision report published yesterday showed.
Reverse staircasing happens when a shared owner sells some of the equity they have purchased in their home back to the housing association.
Landlords are not obligated to allow shared owners to reverse staircase, but the ombudsman said some social landlords offer reverse staircasing when a resident is in financial difficulty.
The resident in question asked to reverse staircase on their one-bedroom flat, which is owned by L&Q, after discovering they were not able to sell their property. Their buyer's mortgage application had been rejected over potential cladding concerns.
Hundreds of leaseholders across the country have found themselves in a similar position since mortgage lenders began requesting that flat owners provide EWS forms, which often require an intrusive fire safety survey to be carried out on their home.
---
---
The resident asked L&Q to offer reverse staircasing as they said they were no longer able to afford their property after a recent rise in service charges, largely because of fire safety costs.
At the time, the large housing association refused to allow the resident to reverse staircase on their home, as it said it did not have a policy in place.
It also failed to provide the resident with some specific information about their building, such as the height of the block, its National House Building Council policy number and the most recent fire risk assessment.
Following an investigation, the ombudsman found maladministration in the way L&Q handled the complaint.
The landlord was ordered to pay the resident £400 for failing to respond adequately to their request for information and for its poor complaint handling.
The ombudsman was satisfied L&Q is committed "to inspecting the building and providing confirmation of compliance", but "failed to provide information to the resident that it could reasonably have been expected to provide".
It also ordered L&Q to provide the resident with any information that is still outstanding and reconsider its position on reverse staircasing in exceptional circumstances.
The Housing Ombudsman highlighted the L&Q case as it published its latest batch of decisions to its online casebook.
The ombudsman has begun publishing decisions every two weeks as part of a major overhaul of its service in response to the Grenfell Tower fire.
A spokesperson for L&Q said: "L&Q accepts the ombudsman's ruling in this case and is very sorry that on this occasion we did not provide an adequate service to the resident. We will be reviewing this case and making the necessary improvements to our processes.
"Since the cladding scandal emerged we have been doing everything we can to support affected leaseholders, including allowing the sub-letting of our shared ownership homes.
"We are therefore happy to follow the ombudsman's recommendation in offering reverse staircasing and have introduced a policy which allows our residents to reduce their ownership percentage if they are experiencing severe financial difficulties.
"Unfortunately in cases where a lender is demanding an EWS1 form and this is not available we expect that the number of residents able to benefit from this policy will be minimal, as the change will still be reliant on a re-mortgaging process.
"L&Q will continue to do all we can to support our residents by delivering our inspection and remediation programme as quickly as possible."