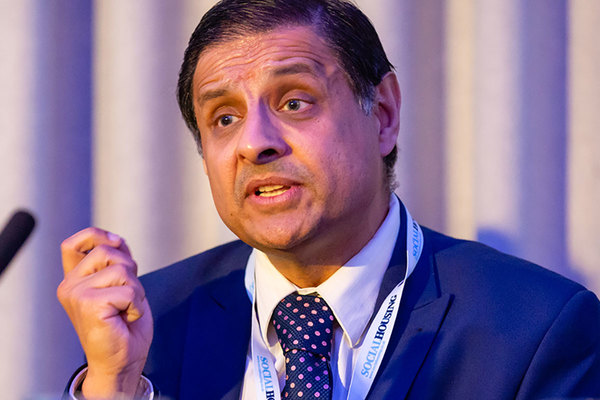 Waqar Ahmed told Social Housing: "It's good to see that some of the initiatives that we put in last year have worked positively for us."
The association was hit by extra costs related to fire safety works, but Mr Ahmed said it is beginning to improve its financial position again.
The number of new homes started by L&Q dropped by almost 40 per cent in the past year after the housing association all but ceased taking on new development in order to concentrate investment on improving its existing stock.
During the year, the group completed and handed over 2,439 homes. Of these, 49 per cent were social housing tenures and 51 per cent were market tenures. This compares with a total of 2,874 completions in 2019.
But the number of homes it started in the latest financial year was 3,945, compared with 6,428 the previous year.
Mr Ahmed was keen to stress that the association is still aiming to meet its 10,000 homes a year target by the end of this decade, and he said it will seek additional joint ventures to help it reach the target.
"The answer [to delivering more homes] has to be more partnerships," he said, adding that the company is keen to talk to the government, funding partners and other housing associations about working together.
"L&Q is open to having conversations with anyone who wants to help us tackle the housing crisis," he said.
Operating surplus for the year to the end of March 2020 was £279m, compared with £305m last year, consisting of a reduction in operating surplus from social housing activities to £207m, while non-social housing activities fell by £1m to £72m.
However, L&Q's surplus after tax was £414m, more than double that in 2019, because of a £235m gift on acquisition of Trafford Housing Trust (THT), which it completed last October.
In terms of L&Q's margins, its EBITDA margin excluding development sales for its core business was 42 per cent, below its 50 per cent target, due to a combination of increased bad debt provision reflecting the impact of coronavirus, lower rent and service charges as a result of handover delays, increased fire safety costs, and lower fixed-asset disposals, the group said.
But Mr Ahmed said L&Q remains on track to hit its 50 per cent target in the next two years.
L&Q's interest payable for the year rose £8m to £119m as a result of increased borrowing in the year to fund what it called its "growth ambitions" and the addition and refinancing of debt held in THT.
Meanwhile, the company's turnover dropped from £937m to £915m this year, primarily as a result of a reduction in land sales turnover, which L&Q said was in line with its expectations.
Of the £915m turnover that L&Q generated, 62 per cent came from its core social housing lettings activities, up from 58 per cent in the previous year.
A further 30 per cent of turnover was from market sales activity, a decrease from 37 per cent in the previous year, and five per cent was from market rents.
EBITDA, which the housing association uses as a proxy for cash generation and an indication of profitability, increased by £71m to £303m. Its EBITDA MRI interest cover was 193 per cent, up from 162 per cent in 2019, comfortably above its lender covenants. Its net debt increased by £549m to almost £5.4bn as a result of capital expenditure to support growth through development and the acquisition of THT.
"It's likely to achieve our growth objectives that we will look at bank loans and the debt capital market," Mr Ahmed said, although he said that the housing association would not borrow against work on its existing stock.
The coronavirus pandemic has impacted the company's performance since March, with its forecasts for its sales now 60 per cent of its original estimates.
Ed Farnsworth, deputy group finance director at L&Q, said: "Where we stand today, we don't need any additional sales profit to be covenant-compliant. We have made £30m of sales profit [in the] year to date, although that is significantly below budget."