Mayor of London Sadiq Khan has demanded building owners in London to urgently draw up personal emergency evacuation plans (PEEPs) for residents who live in unsafe blocks.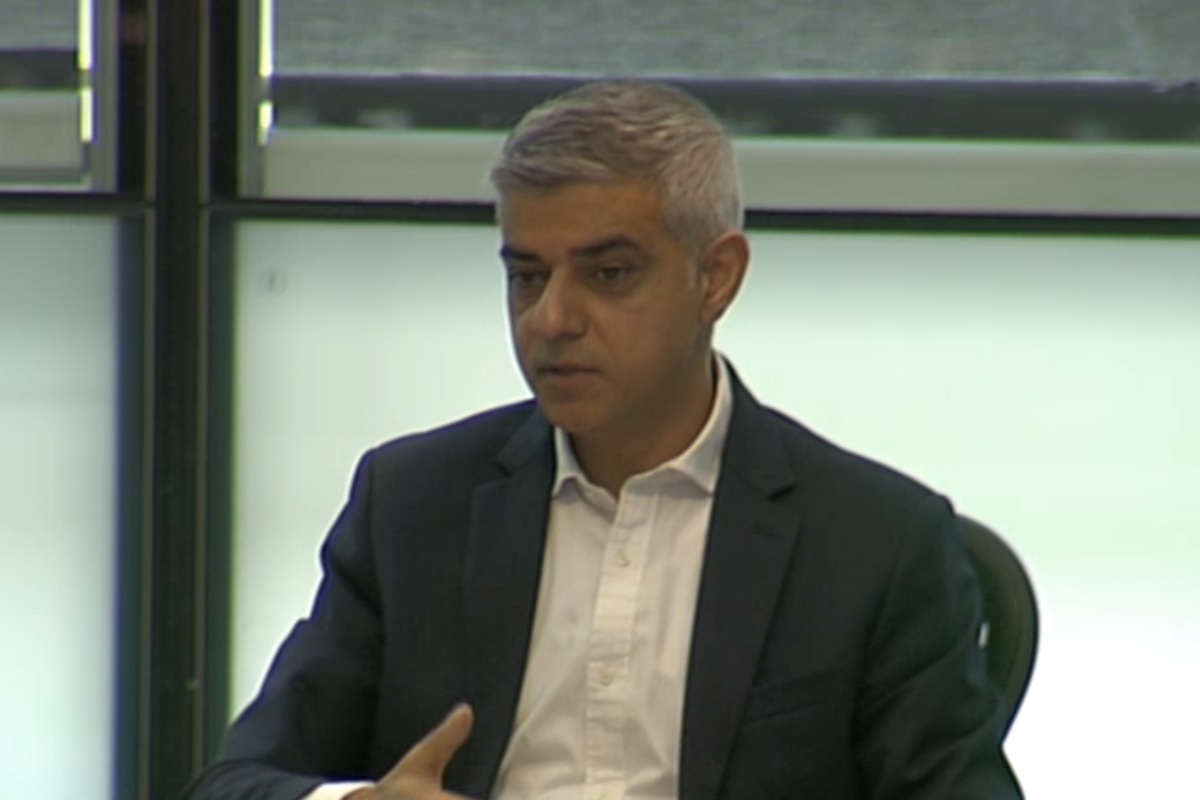 London mayor Sadiq Khan said he would "not wait for legislation" to improve the safety of residents of unsafe buildings (picture: Greater London Authority)
In a letter to building owners, Mr Khan said he would "not wait for legislation" to improve the safety of residents of unsafe buildings, with more than 1,000 blocks in London now deemed at risk of fire, and demanded that landlords take steps to implement the changes.
The call from the mayor includes all buildings owned by social landlords and local authorities in the capital.
The need for PEEPs have gained extra significance in the wake of the Grenfell fire in 2017. Of the 37 disabled residents living in the tower, 15 were killed by the fire.
As part of his phase one recommendations, Grenfell Inquiry chair Sir Martin Moore-Bick recommended the adoption of PEEPs for all disabled residents of high-rise buildings.
---
---
In his letter today, Mr Khan said: "The Grenfell Tower fire was a devastating tragedy and we will always remember the 72 innocent Londoners who lost their lives.
"We owe it to those who died, those who lost loved ones and those who survived the fire, to do everything we can to ensure nothing like this ever happens again.
"Two years on from the phase one report from the Grenfell Tower Inquiry, London Fire Brigade has been working to put in place all the recommendations made to the fire service as swiftly as possible.
"I'm pleased that the brigade has completed the vast majority of the recommendations – including new training for the 999 control room and the introduction of 'smoke hoods', allowing residents to be evacuated from buildings more safely – but there is more work to be done to see the changes fully implemented."
Also in the letter, the mayor outlined three main recommendations for building owners:
Floor numbers to be clearly marked on each landing within the stairways of high-rise buildings and in a prominent place in all lobbies in such a way as to be visible both in normal conditions and in low lighting or smoky conditions
The owner and manager of every residential building containing separate dwellings to carry out an urgent inspection of all fire doors to ensure that they comply with applicable legislative standards
All buildings to contain a premises information box, the contents of which must include a copy of the up-to-date floor plans and information about the nature of any lift intended for use by the fire and rescue services.
An investigation by Inside Housing found that many local authorities still do not make PEEPs for residents who need them.
Mr Khan's letter said: "I am calling for PEEPs to be available in all buildings covered by the Fire Safety Order regardless of height and have written to the government recommending that its proposals are strengthened accordingly.
"This will require the government to commit funding to ensure that the cost of developing PEEPs does not fall on to the residents they are intended to protect.
"I await the government's response to the consultation, but in the interim I ask all building owners to conduct PEEPs for residents that require them."