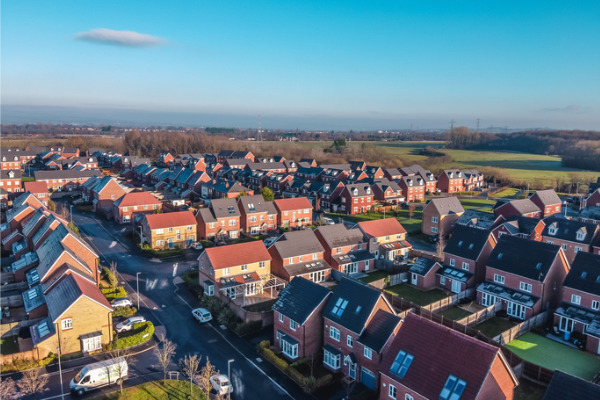 London-based Optivo cut 2,000 new homes from the 4,500-home target it had planned between March 2020 and April 2023. The 45,000-home landlord said that, of those lost, 85% would have been affordable.
L&Q, which owns and manages 105,000 homes, estimates its total building safety costs will reach £450m, the equivalent of 10,000 homes.
The landlord said that 50% of those homes would have been for social rent, with the remaining a mix of affordable and market rent or sale.
L&Q told Inside Housing in March that it would see its yearly housebuilding target of 10,000 homes cut to just 3,000 over the next five years as it copes with escalating fire safety costs.
Decarbonisation costs and upgrades are also impacting development plans. If funding is not made available, this equates to a loss of 70% of new homes.
Catalyst, which owns and manages 34,000 homes, has reduced its 1,300 new homes per year target to about 1,000, but with an "ambition to see 85% of these homes being affordable".
The UK's largest housing association, Clarion Housing Group, estimates it will build 1,800 fewer affordable homes over the next five years because of remediation costs, although the provider did not provide an overall development forecast.
The figures covering London associations come as a new survey of 106 housing associations by the National Housing Federation (NHF) found that the impact of safety costs mean that more than one in 10 new affordable homes planned by housing associations across England can no longer be built.
The government has so far allocated £5bn of funding to cover the costs of remediation work for leaseholders and shared owners to remove dangerous cladding from high-rise buildings, but no funding was made available for blocks where social tenants live or for works needed beyond cladding.
Those surveyed by the NHF said that social rent homes will be the worst affected tenure because associations build the majority of that tenure with their own income, rather than with government grants.
The NHF's research also found that mounting building safety costs are affecting housing associations' ability to invest in the upkeep of the homes they already own.
Contrary to the NHF's survey, Paul Hackett, chief executive of Optivo, told Inside Housing that affordable homes would likely be prioritised over market sale for development.