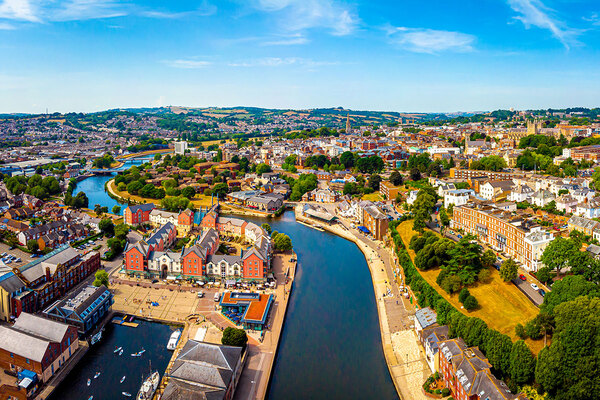 The group also continued a stock rationalisation programme, selling 257 homes outside its core area in the year and generating a surplus of £20m. On this it said: "Our future disposal programme will be driven by homes that do not meet our strategic aims, including heating affordability for customers."
At year-end, rent arrears were two per cent, edging up from 1.9 per cent at the same point last year. However, the association warned about the end of the furlough scheme.
"We have not currently seen any significant impact of COVID-19 on arrears, however, this will be monitored during 2021/22 as government support schemes end which may impact our customers' ability to pay their rent," the annual report said.
Gearing fell slightly to 40 per cent, from 41 per cent in 2019/20, which LiveWest said "reflects the reduced borrowing to fund our development programme".
At the year-end, the group had drawn debt of £936m and undrawn facilities of £426m, up from the prior year figures of £900m and £339m respectively.
In February the group, which has an A2 rating with Moody's, raised £250m through a 35-year bond, its second issuance from its Euro Medium-Term Note programme.
Looking ahead, LiveWest has budgeted to build 1,100 social and 194 non-social homes in its current financial year as "development is returning to pre-pandemic handovers levels". Long-term it plans to develop 6,250 new homes over the next five years.
On post-pandemic working practices, the association said it has a "longer-term plan for hybrid working", which it hoped would attract a more diverse workforce.
The annual report said: "Based on flexibility and trust, working practices will be tailored to balance the priorities of our business, customers and colleagues which should improve home/work life balance and enable us to attract a broader and more diverse workforce."