News
15/10/20
by Dominic Brady
Social landlords in the Liverpool City Region are preparing for increases in arrears and unemployment after it became the first city to be given a "very high" COVID-19 alert level on the government's new three-tier system.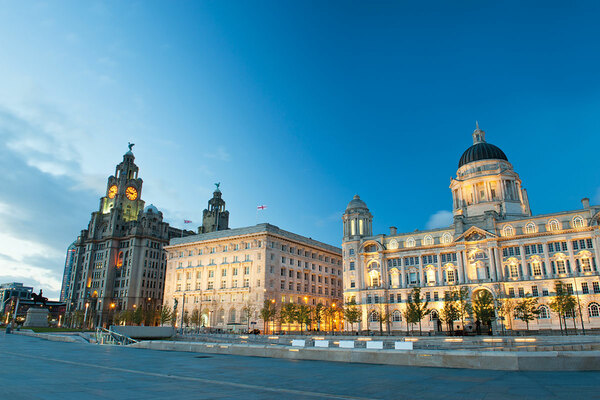 Liverpool and surrounding towns are the first to be put in 'Tier 3' on the government's new system (picture: Getty)
Inside Housing has spoken to social landlords in the region who are preparing their businesses for high levels of unemployment among residents as a result of tighter restrictions under which certain industries, such as hospitality, will effectively shut down.
In many cases associations are now shifting resources to income and rent teams in anticipation for a wave of tenants hit by financial hardship.
Michael Birkett, chief executive of 11,000-home Regenda Group, told Inside Housing: "Liverpool relies heavily on the visitor and hospitality sectors for an awful lot of jobs and all of that uncertainty with employment and reductions in pay will fundamentally affect our arrears position."
Mr Birkett explained that the group put extra resources into its income teams at the height of lockdown, but he added: "We are ready to put even more people in if things get really bad unemployment and arrears-wise."
---
---
Plus Dane is taking a similar approach.
Acting chief executive Ian Reed said: "We are forecasting that our income teams will be hit so we have increased resources in the team to deal with demand."
Mr Reed noted that the local lockdown restrictions have coincided with the tapering-off of the government's furlough scheme, which in itself has increased unemployment. "We are seeing an increase in numbers of people out of work and increasing numbers of calls to our advisory team around income management."
Julie Fadden, chief executive of South Liverpool Homes, said that her organisation is engaging with tenants regularly to give them advice on benefits.
"It is about talking to our tenants finding out what they need and ensuring we get them on the right tariffs," she said.
Steve Coffey, chief executive of Torus, said it is "inevitable" that more people will move on to Universal Credit as a result of the lockdown.
"There has been a steady increase in Universal Credit claims [throughout the pandemic] and our rent collection has still done very well. But we are expecting further increase of people moving to Universal Credit."
Mr Coffey also suggested that the new restrictions in Liverpool will have an impact on development. Torus currently has around 2,000 homes on site.