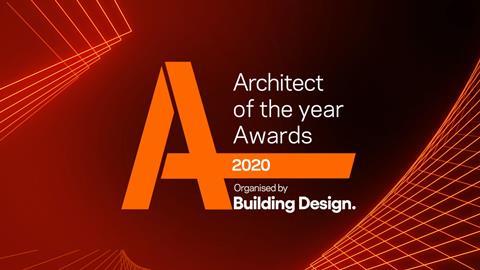 The most important celebration of architectural success in the UK is taking place here on the Building Design website today.
The winners of the coveted 2020 Architect of the Year Awards will be announced live at 4pm.
The ceremony will be free to attend.
This year has been one of the toughest imaginable for the profession so it is more important than ever that your hard work is recognised and honoured.
Join in with the celebrations, cheering your own and your colleagues' successes on social media using the hashtag #AYA2020.
The AYAs are unique for recognising a body of work rather than individual buildings and are respected far beyond the profession.
We will be revealing who has won in 18 categories ranging from Public Building Architect to Young Architect of the Year (YAYA).
This year we introduced a new category, recognising practices' Social Impact, on the back of our Designing Social Value initiative which coincided with the relaunch of the website a year ago.
We were delighted to receive hundreds of entries for this year's AYAs, with chair of the judges Thomas Lane describing the quality of submissions as first-rate. For all this year's judges, see the box below.
Building Design turns 50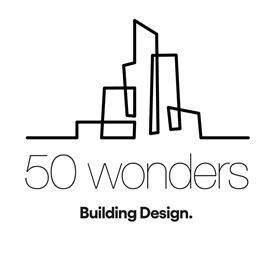 Today we are also announcing the start of the celebrations for Building Design's 50th birthday.
We are excited to be launching a landmark new series, Building Design's 50 Wonders, in which we invite leading architects and other key collaborators to pick a favourite building and explain its significance to them.
The series will run for 50 weeks, culminating in a massive birthday party.
The big reveal: Check back at 10am today to find out who is launching the series.
Judging panel for the 2020 Architect of the Year Awards
Chaired by Thomas Lane, Assemble Media Group
Jamie Fobert, director, Jamie Fobert Architects
Mary Duggan, founder, Mary Duggan Architects
Phil Tait, head of development, British Land
Kay Hughes, design director, HS2 Ltd
Liz Smith, head of architecture, Purcell
Rab Bennetts, co-founder, Bennetts Associates
Julia Barfield, director, Marks Barfield Architects
Patrick Bellew, principal, Atelier Ten
Mary Bowman, partner, Gustafson Porter & Bowman
Colm Lacey, chief executive, Brick by Brick
David Rudlin, principal, Urbed
Elizabeth Hopkirk, assistant editor, Building Design
Watch the AYA shortlist announcements here: