News
12 Oct 2020
by Gavriel Hollander
Two lease-based providers of specialised supported housing (SSH) have been found to be in breach of the regulator's new Rent Standard in what was described by the watchdog as "a serious matter".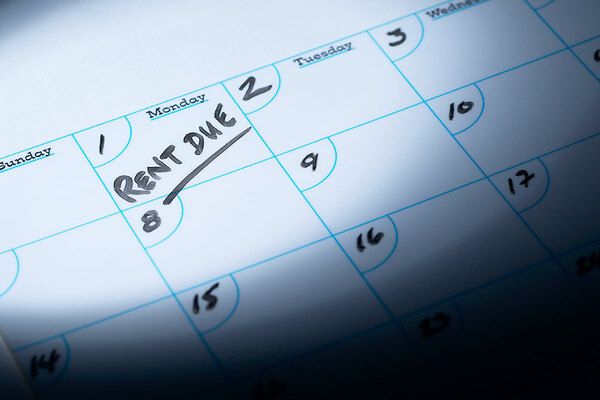 Picture: Getty
Trinity Housing Association and Westmoreland Supported Housing both breached the standard after their respective boards agreed that there was insufficient evidence that they should be exempt from rent-setting because they provide either SSH or, in the case of Trinity, temporary supported housing (TSH).
"It is a serious matter if an exception from rent requirements is inappropriately applied," said the Regulator of Social Housing (RSH) in its regulatory notices, published today (12 October).
"Rents and service charges for a large proportion of [Westmoreland's and Trinity's] tenants may have been, and may continue to be, overcharged. As some of the cost of these rents has been met through housing benefit and Universal Credit, there may also be implications for the public purse."
According to the regulatory notices, the inappropriate application of exemptions means that Trinity and Westmoreland may also have failed to comply with statutory rent requirements under the Welfare Reform and Work Act 2016, prior to the introduction of the regulator's Rent Standard.
Both providers have agreed action plans to review their property portfolios against the criteria for SSH and TSH.
"Compliance with the Rent Standard is part of our ongoing dialogue with the Regulator of Social Housing," said Steve Fensom, chief executive of Westmoreland.
"The regulator has previously acknowledged Westmoreland's commitment to work with them on this matter. It forms a central plank in our ongoing recovery."
A spokesperson for Trinity said: "Trinity were given advance notification that the notice would be served, and we are committed to continue working with the regulator to overcome these historic challenges."
---
---
The RSH introduced the Rent Standard in April this year to help provide clarity over rent-setting requirements and to encourage better data collection.
Last month, Wandle Housing Association became the first provider to be issued with a regulatory notice on the basis of the Rent Standard, after it was found to have overcharged on 1,000 of its homes. In June, Housing 21 was also found to have breached the Rent Standard and was downgraded from G1 to G2, although this was part of a regulatory judgement as opposed to a standalone notice.
However, it is understood that the latest notices mark the first time any providers have breached the standard in relation to more than a small fraction of their stock.
Social Housing also understands that more regulatory notices relating to the Rent Standard are likely to be issued in the near future, particularly in relation to lease-based providers.
The RSH reviews providers' rents using either their Statistical Data Returns (SDRs) or as a result of ongoing engagement. As Social Housing reported in August, the regulator wrote to 48 providers about rent-setting in 2019/20, and found that 30 had made errors in their SDRs.
The news of the breach comes shortly after both Trinity and Westmoreland published accounts for 2019, with the latter admitting it was "still at risk of insolvency" despite an improved financial performance.