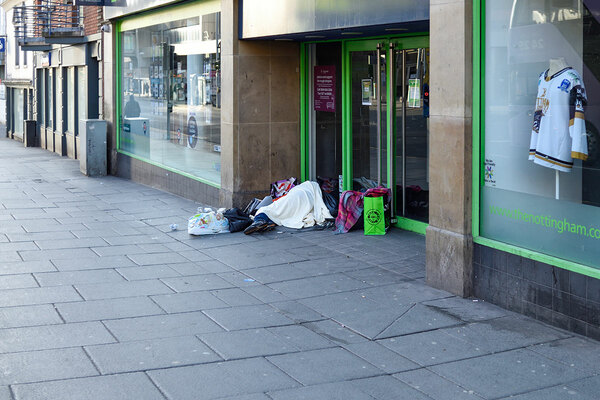 Commenting on the letter, Jon Sparkes, chief executive of Crisis, said: "Without government action, the reality of what could happen this winter is terrifying. Predictions of deaths among people who have nowhere else to go, other than our streets, or sleeping in communal night shelters that are not COVID-secure, must act as a wake-up call to government.
"We cannot have hundreds, or even thousands, of people forced to live in crowded places, where proper social distancing is impossible and the risk of coronavirus transmission is incredibly high.
"The Everyone In scheme saw unprecedented efforts to protect people and undoubtedly saved lives – this must be repeated. As we face a second wave of coronavirus, government must provide somewhere for each and every person sleeping on our streets to live and self-isolate safely."
Professor Andrew Goddard, president of the Royal College of Physicians, said: "This winter is set to be one of the hardest we've faced, particularly with the added pressure of COVID-19. For those who are homeless, or who have been pushed into homelessness by the pandemic, the threat is even more acute.
"We know that the efforts made to support homeless people during the first phase of the pandemic were truly life-saving. As we enter a second wave of COVID-19, these steps need to happen again.
"Without urgent action from the government to keep homeless people off the streets this winter, lives will most certainly be lost."
A government spokesperson said: "We're determined to protect the most vulnerable in society – we took decisive action during the pandemic to protect hundreds of lives by bringing nearly 15,000 people into safe accommodation.
"Councils have been given over £4.8bn of emergency funding to deal with the immediate pressures of the pandemic, including support for rough sleepers, and over £91m in funding for interim accommodation and support services for those at risk of rough sleeping.
"Working with councils, charities and other partners, we will protect vulnerable rough sleepers this winter and fund longer-term accommodation and tailored support to end rough sleeping for good."