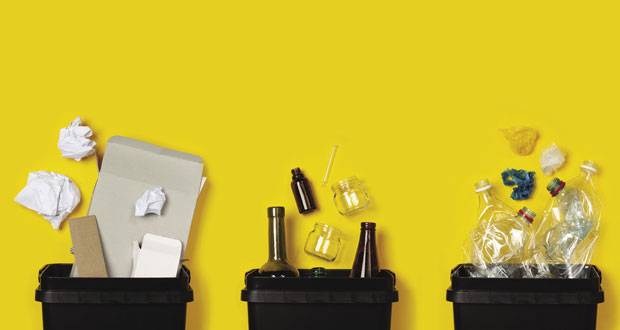 Today, FMJ and Grundon Waste Management is launching the 2021 waste and recycling management survey. It's the fourth year for the annual appraisal of how FMs manage their waste and recycling activities and one which marks an unprecedented period of disruption to services due to the pandemic.
According to Jack Yarrow, Regional Sales Manager, Grundon Waste Management: "This is a crucial and challenging time for all businesses. The return to work is unchartered territory and our role as waste management experts is to help customers navigate as smoothly as possible towards achieving their environmental waste targets."
In order to understand how FMs have navigated their way through the last year and their plans for meeting stringent waste and recycling targets we've posed a series of questions – aided by the advice and experience of our editorial steering committee. The questions include insights into FMs' waste management strategy and targets, such as zero waste and landfill, the types of waste organisations produce and what helps FMs promote waste management in their organisations?
Says Yarrow: "We think the return to work signals a huge opportunity for FMs to really boost sustainability initiatives. There is a feeling that post-pandemic, people will want to do more to look after their precious planet and perhaps, because they have spent months at home, recycling awareness has increased."
The results of the 2021 survey will be published in FMJ magazine and form the basis of a white paper co-written by FMJ and the experts at Grundon on how to approach waste and recycling strategies.
To take part in the survey click here.