News
21.01.21
by Dominic Brady
The UK's largest housing association is locked in a dispute with a major union over the issue of continuing routine repair and maintenance works during the ongoing national lockdown.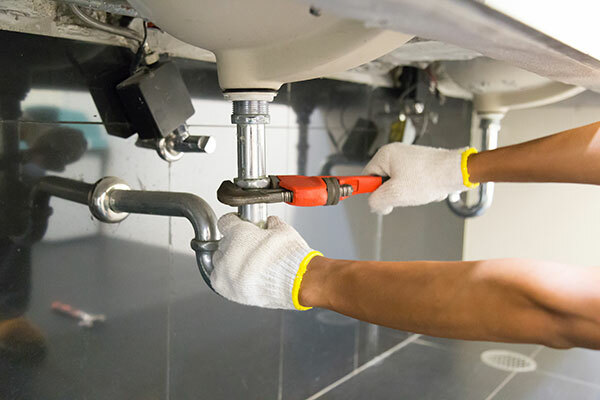 More than 200 maintenance staff signed a petition for services to reduced to essential repairs only (picture: Getty)
Unite the Union has presented Clarion Housing Group with a petition signed by more than 200 maintenance staff calling for services to be reduced to essential repairs only as coronavirus cases remain high across the country.
Clarion, which owns and manages 125,000 homes, is continuing to carry out routine repairs but said it is doing so in a COVID-secure way using personal protective equipment, keeping individuals at least two metres apart and avoiding households where individuals are shielding or self-isolating.
But the union claimed to have examples of disciplinary action being threatened against workers who refuse jobs if residents are not observing social distancing.
Clarion has strongly denied these claims.
---
---
Tensions were heightened after Unite issued a press release over the issue on Tuesday, a day before a scheduled meeting between its representatives and the housing association.
Clarion said it is "extremely disappointed" that the union put the accusations in the public domain before the discussion took place.
A Clarion spokesperson said: "We met virtually with a Unite representative on 19 January and they presented no evidence during that meeting to support the claims that they have already put into the public domain.
"During the discussion we offered to complete a full internal investigation should any specific details be available for us to consider."
Unite said it believes the safest option is to pause routine repairs.
Government guidance states that tradespeople are still able to work in other people's homes "where it is necessary", as long as risk assessments are carried out and steps are taken to reduce the risk of infection.
Social landlords across the country are understood to be varying in their approaches to repairs during the third lockdown.
Matt Freeman, regional officer at Unite, said: "Despite the issues raised, the key takeaway from the meeting was that Clarion is not changing its position.
"However, the managers did commit to investigate the clear issues that have been raised by Unite.
"We are also concerned that those who are vulnerable or have childcare responsibilities should be given the opportunity to be furloughed – Clarion has not taken up the government's furlough schemes.
"At present, staff are being told to take annual or unpaid leave or reduce their hours if no other options are available."
Clarion said its commitment to safety and well-being of staff is "unconditional", adding: "We have confidence that all of our teams continue to deliver services in line with both Clarion and government guidance, providing repairs to hundreds of households every day."
Unite said it will discuss its next steps with members but that it is keen to resolve the issues in a "constructive fashion".