News
29 Sep 2021
by James Twomey
Orbit has weathered the COVID-19 storm, but its pre-tax surplus and operating margins took a dent, the 45-000-home provider's published accounts have shown.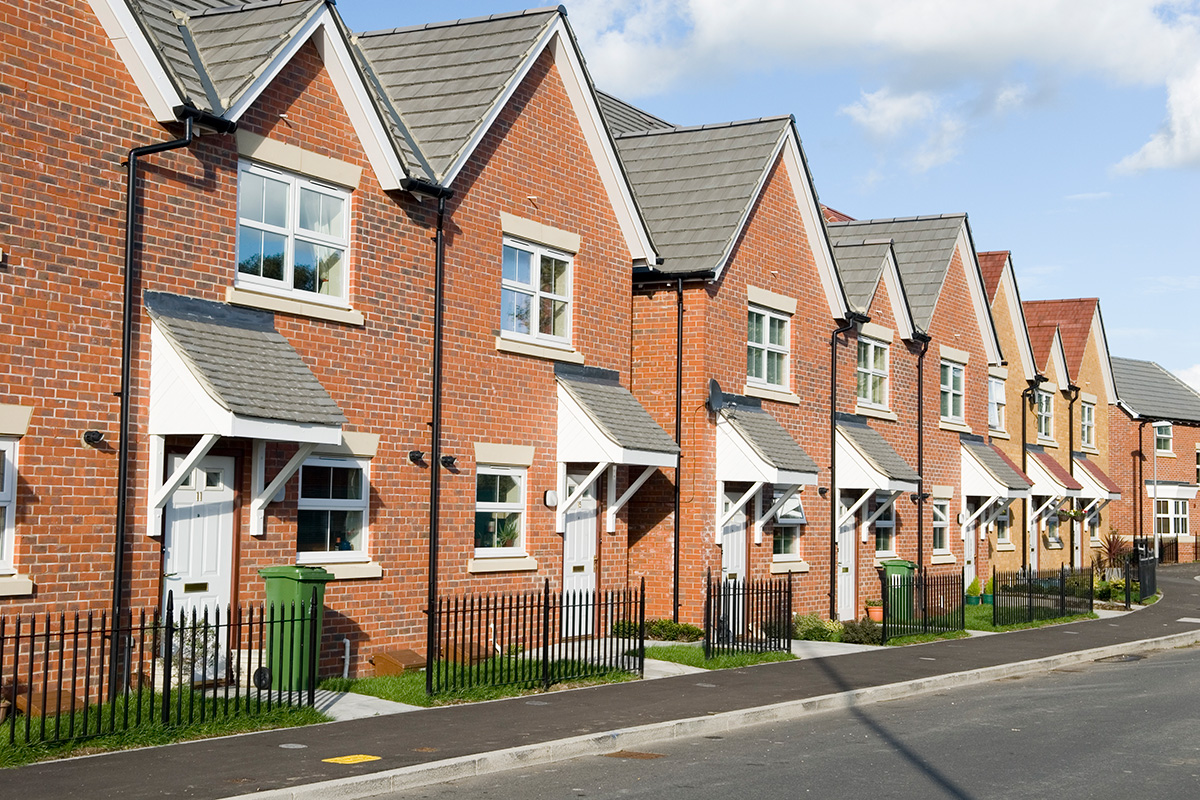 Picture: Getty
The housing association, which operates across the Midlands, South and East of England, said it had a "challenging" year combatting the knock-on effects of the pandemic and Brexit, shown in a dip in operating profit.
However, the group said that investor interest in its £300m bond issuance in November, which achieved a coupon rate of two per cent, was a "powerful endorsement" of its long-term financial stability.
The group's operating margin fell by 8.5 percentage points as operating surplus dropped from £130m to £112m on turnover of £355m, compared to £323m the year before. In addition, the surplus before taxation also fell by £9.8m to £62.8m.
But the number of properties Orbit manages grew by nearly 1,000, with 848 new homes built, which was nearly half the amount delivered the year before (1,520). Orbit said this was a result of the pandemic forcing them to close construction sites.
---
---
In total, 418 affordable homes were completed, compared to 527 the year before, while 231 shared ownership homes were built versus 58 in 2020.
This year, Orbit's social housing cost per unit decreased by £370 to £3,742, making it £158 below the benchmark for housing associations with 30,000 or more units. The group said the impact of COVID-19 has led to a year-on-year decrease in maintenance and repairs.
The debt per unit grew this year from £39,700 per unit to £45,800, while the investment in new and existing properties plummeted from £324m to £219m.
The group said in 2022 its development pipeline will deliver in excess of 1,000 new homes, with the majority of them "social in nature".
As of 31 March, the group had £2.1bn of committed debt funding and drawn funding totalled £1.7bn, which is an increase from 2020 when it was £1.5bn. Orbit's funding sources from seven banks and building societies make up 44 per cent, with 56 per cent coming from capital markets.
The housing association's A3 stable credit rating was reaffirmed by Moody's in June 2021. The agency referred at the time to Orbit's "ample liquidity", currently standing at £655m. This was delivered in part through the group's £300m bond issuance in November 2020.
The group reported that its re-financing risk in the next five years is £453m, with over 78 per cent of its debt maturing after five years.
Its net cash inflow from operating activities during the year nearly tripled to £162.6m, from £55.8m in 2020. Orbit said its principal sources of cash inflow remain rental income and proceeds from the sale of housing properties.
Orbit has since released its ESG strategy, after having made a £6.4m investment in its community this year and reduced its carbon footprint by 21 per cent since 2018, alongside its first impact report. Orbit was one of a number of housing associations to become an 'early adopter' of the Sustainability Reporting Standard for Social Housing launched last year, and the report sees it measure its performance against this.
In the annual report, Jonathan Wallbank, group finance director, said: "Despite an incredibly challenging year, the group has performed very well, delivering an increased turnover and achieving overall operating margins, excluding fixed asset sales, of 25.4 per cent.
"Throughout we have maintained our services for customers and continued to drive strong home sales, while managing our operations efficiently, controlling costs and reducing expenditure where prudent.
"We have also continued to deliver against our corporate strategy – Orbit 2025 – continuing to invest in our digital infrastructure, our homes and communities, and in our customer experience.
"Over the medium term, the sector faces numerous challenges which require careful navigation. But, with our strong revenue reserves and liquidity position alongside our growing Homes England partnership, we remain financially resilient and well placed to traverse the challenges ahead, as demonstrated by the reaffirmed A3 credit rating by Moody's earlier this year."