News
27 Sep 2021
by James Twomey
The shadow housing secretary has pledged that Labour would "pursue those responsible" for fire safety costs and remove any liability for tall building safety for leaseholders.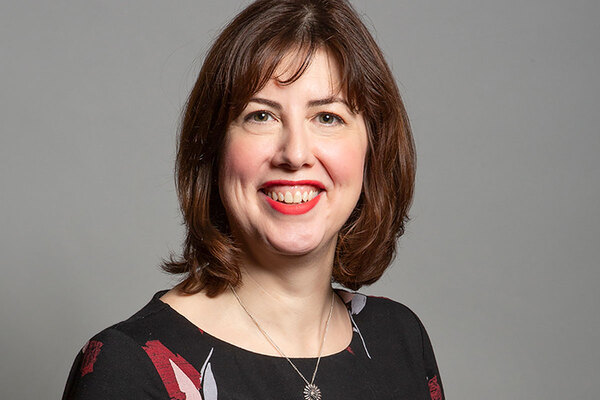 Shadow housing secretary Lucy Powell
Sharelines
---
Shadow housing secretary Lucy Powell laid out the Labour Party's vision for fixing the building safety crisis at this week's Labour party conference #UKhousing #LabourConference
---
Labour has announced that it intends to remove foreign buyers' ability to buy property "off plan" and to give local authorities stronger powers to build more affordable housing #UKhousing #LabourConference
---
Speaking at the party conference yesterday, Lucy Powell laid out Labour's vision for fixing the building safety crisis, including plans to form a "Building Works Agency" that would "assess, fix and fund, and then certify all tall buildings".
This year the government voted down multiple attempts to include clauses in the Fire Safety Bill that would see leaseholders in unsafe buildings protected from remediation costs.
---
---
Ms Powell said in her speech: "Four years on from the tragedy at Grenfell, we've got a building safety scandal – a tragic symbol of housing policy gone wrong: deregulation, no oversight, an unwillingness to intervene."
Her speech came after she pledged that Labour would shake up the housing sector to prevent foreign buyers from shoring up properties and stop developers shirking their affordable housing targets, as well as giving first-time buyers "dibs" on new properties.
Ms Powell added that the Labour Party intends to move away from a widespread Right to Buy model and give local authorities new powers to buy and develop land for housing, which she said could create 100,000 homes a year.
In her speech, Ms Powell said: "For too long, speculators and developers have held most of the cards – ducking minimal commitments, extracting huge value from the public for land, and doing too little for first-time buyers and local people.
"That means we can't continue with the huge net loss in council houses resulting from Right to Buy and its huge discount."
Ms Powell also made promises to end Section 21 'no fault' evictions and rough sleeping, as well as putting "housing as a human right" at the centre of Labour's housing policies.
The party also intends learn from Labour councils, mayors and the Welsh government to launch a "Great Housing Challenge".