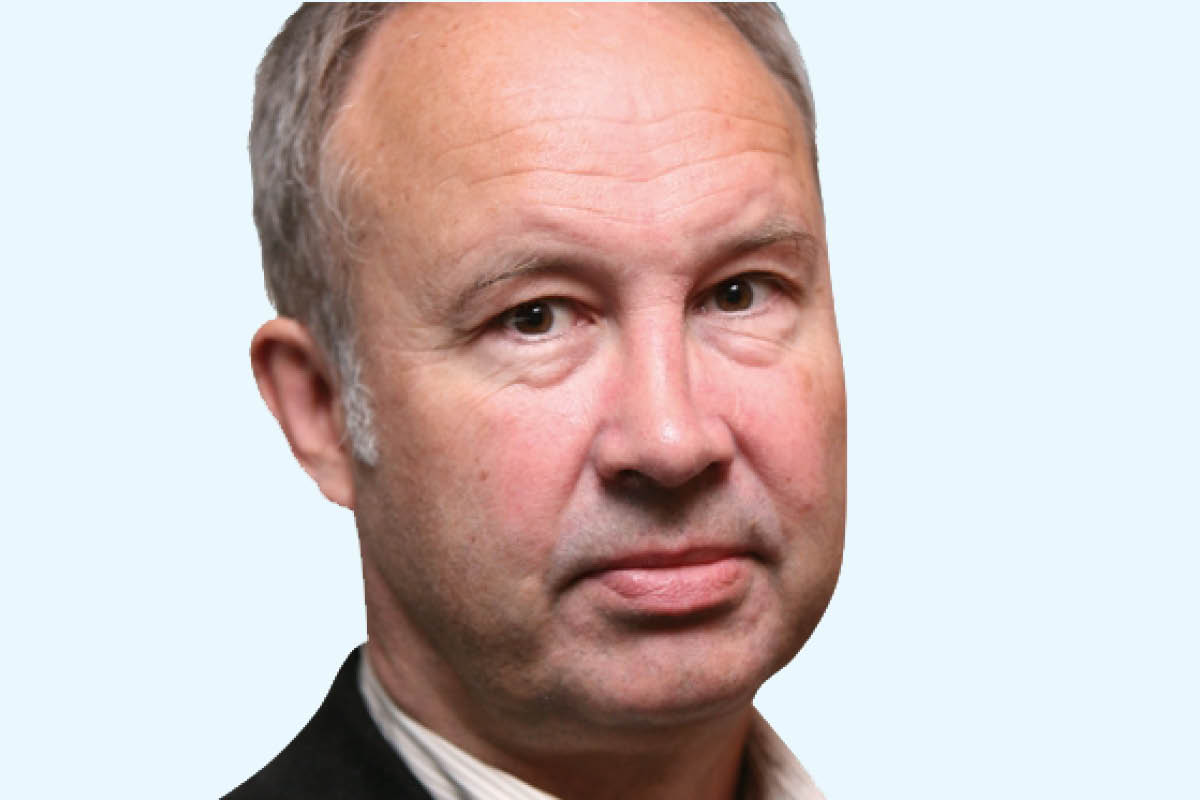 What she did promise was a new definition of 'affordable' linked to local wages rather than over-heated local markets, plus new powers for councils to buy and develop land for housing and revitalise town centres "by reforming arcane compensation rules".
While the details of the New Settlement remain to be seen, some of the most intriguing hints of a new direction came in the speech by shadow chancellor Rachel Reeves.
Behind that headline pledge on green capital investment, she also had some intriguing things to say about running the economy that could have far-reaching implications for housing.
Her new fiscal rules sounded superficially similar to Rishi Sunak's, but would allow more borrowing and investment for infrastructure.
And, crucially, as briefed to the media, the rules would take account of public sector assets as well as liabilities.
That sounds similar to proposals made by Labour at the last election that had the potential to end decades of discrimination against investment in social housing in general and council housing in particular by counting the benefits as well as the costs.
The shadow chancellor's other major proposal harked right back to the days when Gordon Brown took over at the Treasury in 1997 and immediately made the Bank of England independent with the power to set interest rates within inflation targets set by the government.
A new independent Office for Value for Money would be "tasked with keeping a watchful eye on how public money is spent and equipped with meaningful powers so no government is allowed to mark its own homework".
As in 1997, the aim is to boost Labour's credibility on the economy and as guardian of the public finances, but the effects could be very different.
Back then, the result was lower interest rates that boosted the economy but also inflated house prices (which were not included in the inflation rate the Bank was meant to target). At the same time, Labour was committed to sticking to Conservative spending plans in its first two years in office that included draconian cuts in housing investment.
The result was a decade of complacency about housing and the start of multiple housing crises that were compounded by even lower interest rates and austerity after the financial crisis.
An Office for Value for Money sounds like a recipe for more small 'c' conservatism in public spending, but it could also offer a chance to make the case for housing in new ways.
Where, for example, is the value for money in spending billions on temporary accommodation and housing benefit when we could be investing in new social homes with genuinely affordable rents and creating assets as well as liabilities?
Labour's chances of winning the election currently look slim – the party would need an even bigger swing than Tony Blair achieved in 1997 to get an overall majority of one.
However, this week's conference suggests that its stance on housing and on managing the economy continue to move steadily in the right direction.
Whatever the outcome in 2023 or 2024, that matters because the record shows that Labour's position has influenced the terms of the debate on housing across the political spectrum.
Think of the way, for example, that the Tories dismissed Ed Miliband's modest plans for three-year tenancies in 2014 as 'Venezuelan-style socialism', only to copy them five years later and then adopt Labour plans for indefinite tenancies.
Most immediately, perhaps, the party's plans on building safety can only intensify the pressure on new levelling-up secretary Michael Gove to come up with plans of his own.
And Labour's ambitious plans for decarbonisation will turn the heat on Boris Johnson to finally match his rhetoric about climate change with real action ahead of COP26 (the UN Climate Change Conference).
Jules Birch, columnist, Inside Housing