News
06/11/20
by Jack Simpson
Housing secretary Robert Jenrick has launched a £15m scheme aimed at supporting councils to house rough sleepers during the winter.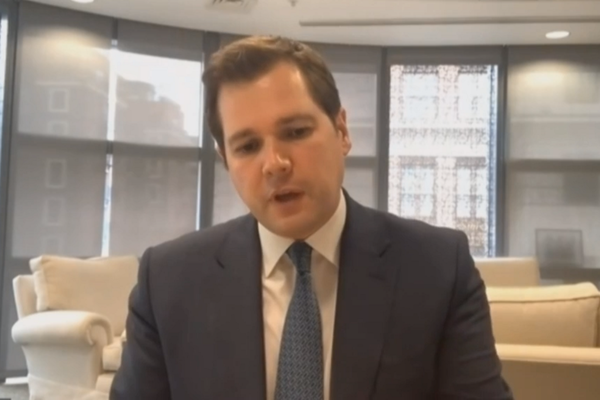 Robert Jenrick has launched a £15m scheme aimed at supporting councils to house rough sleepers during the winter
The new Protect Programme will provide funding for areas that need additional support to house their large rough sleeper populations during the winter, with a particular focus on protecting those deemed clinically vulnerable. Clinically vulnerable people include those deemed most at threat from coronavirus, such as those with heart and lung conditions, those with cancer or those who have had an organ transplant.
The 10 areas that will receive the targeted funding are London, City of Bristol, Brighton and Hove, Cornwall, Bournemouth, Christchurch and Poole, Manchester, Salford, Oxford, Leicester, and Birmingham.
---
---
The scheme will run alongside the government's Everyone In scheme, launched at the start of the coronavirus pandemic, which looked to take rough sleepers off the streets and house them in accommodation during lockdown.
According to the government, the Everyone In scheme had supported 29,000 vulnerable people, with two-thirds now having moved into settled accommodation as of September.
Under the Protect Programme, areas with a high level of rough sleepers will receive targeted support, and this funding will last across the winter until 31 March.
The £15m funding will be added to the £91.5m in funding given to councils in September to fund their individual winter rough sleeper plans. The government has also set aside £150m to bring forward 3,300 long-term homes for rough sleepers and £112m as part of its Rough Sleeping initiative.
As part of the government's drive to limit the number of rough sleepers across the country, all councils will have to update their rough sleeping plans by the end of the year, providing an overview of how they intend to support those people. They will also be asked to carry out rapid assessments of need for everyone they accommodate and look at interventions to house new and existing rough sleepers.
Mr Jenrick said: "The way we have protected rough sleepers from COVID-19 is widely considered to be the best in the world.
"At the start of the pandemic we launched Everyone In, which protected thousands of vulnerable people. That work hasn't stopped and we've backed it with £700m.
"As the new national measures come into force, I am launching the Protect Programme to ensure councils are offering everyone sleeping rough on our streets today somewhere safe to go – protecting people from the virus and moving forward with our goal of eliminating rough sleeping."