News
10 Sep 2021
by James Wilmore
Housing secretary Robert Jenrick has launched a fresh attack on "excessive" executive pay in the sector, warning that there "needs to be changes".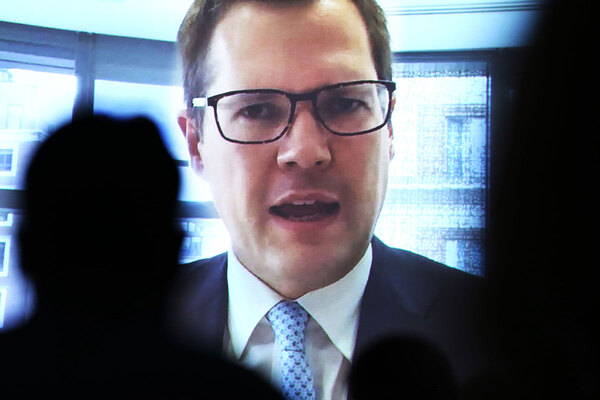 Speaking at the Housing 2021 conference in Manchester yesterday via a pre-recorded video link, Mr Jenrick pointed to social housing providers who "fall below" the expected standards in reference to a string of examples of poor housing conditions exposed by ITV News.
"I know that the vast majority of you do a very good job for your residents – and I appreciate all of your efforts," he said during the three-day event's closing speech.
"There is, unfortunately, a minority who fall below those standards and give the good name of the sector a bad image. We saw this in Croydon, vividly, recently as well as in other reports.
"In some cases, we've also seen excessive executive pay that jars with the social mission behind the sector's foundation – the mission that inspired everyone in the room to join it in the first place. It's clear there needs to be changes."
---
---
The comments echo those Mr Jenrick made in an ITV interview in July, when he said executive pay was "out of control". Executive pay at housing associations has sporadically been a political focus. In 2010, then-housing minister Grant Shapps attacked pay levels among the sector's chief executives.
Yesterday's remarks came after Mr Jenrick spoke about the Charter for Social Housing Residents – the government's Social Housing White Paper – which he said will reaffirm the "high standards we expect from social housing and the service provided to residents".
Elsewhere in his speech, Mr Jenrick said that in terms of housebuilding numbers, 2021 was "proving to be one of the best-performing years since before the financial crash of 2008", without revealing exact figures.
However last week it emerged that in the first quarter of this financial year, housing associations' spending on property development was down by nearly a third on forecasts.
On the £8.6bn awarded last week as part of the government's new Affordable Homes Programme, the secretary of state said there was a "greater weighing" outside London. He said this reflected the government's "commitment to levelling-up".
Thirty-five registered providers across the country were awarded £5.2bn, compared to 53 entities who are sharing £3.46bn from the Greater London Authority. Mr Jenrick said 40 per cent of the approved bids have "some sort of modern methods of construction embedded within them", which meant homes could be built faster.
On the net zero agenda and the overhaul of the planning system, he vowed that "no new home will be built under our planning system that needs to be retrofitted".
On the first day of the conference, housing minister Christopher Pincher confirmed that the government is pressing ahead with the £3.8bn Social Housing Decarbonisation Fund.