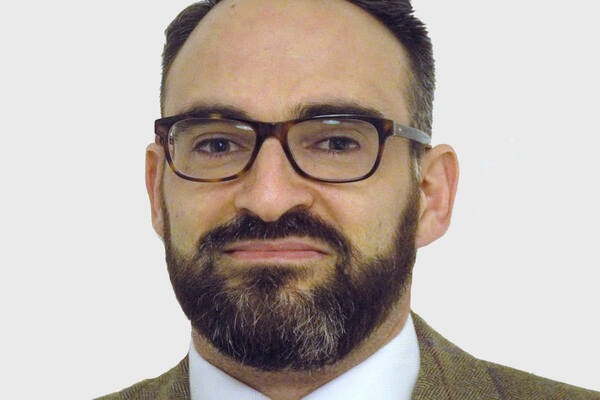 Our homes have never been more important to us than during the coronavirus crisis. As the country went into lockdown, we all witnessed the vital role of a safe and affordable home for people's ability to live well.
As many people have said, we also know how important social housing is to the wider economy, and new research that Metropolitan Thames Valley Housing (MTVH) has produced further demonstrates the vital contribution of social housing to the economy and its essential role in the country's recovery from the pandemic.
The research uses a model built by Sonnet Advisory & Impact, combined with data about MTVH tenancies, to assess the impact of our social homes on people, places and the public purse.
It estimates that MTVH social tenancies contribute £713m a year to the economy – which equates to an £11,261 contribution per home. This contribution is built on savings to the public sector and the economic stimulus of housebuilding and maintenance. For every £1 invested in MTVH, £1.53 is returned to society.
Each year, MTVH social tenancies contribute at least £287m to the economy through building new homes and maintaining existing stock. Combined with the £174m savings generated by supporting participation by residents in their local economies, we can see clearly the vital role new homebuilding and the activity of housing associations has to play the economic recovery we need to see.
As the strain of responding to the pandemic is felt by local authorities and the NHS, our research also demonstrates the vital contribution housing associations can make as partners, with MTVH saving the NHS £83m through fewer GP visits and reduced health inequalities, and £79m of savings generated for local authorities.
At MTVH, we are motivated by our ambition to ensure everyone has a home and the chance to live well. As a long-term partner to communities, we see the positive impacts of a decent home every day. By quantifying this positive impact and the important contribution social homes make to the economy, we hope to encourage a boost in investment in affordable housing delivery and also to provide better support to those who need it most by better understanding the impact we already have.
By quantifying the vital economic contribution of social housing to the economy and public sector, this new research puts social homes firmly at the heart of rebuilding a stronger economy. Through our work, we know that good-quality social homes create positive outcomes for society. They provide a foundation for secure futures, are pivotal in tackling inequalities, and improve life chances for young people.
As the economic impact of coronavirus sets in and our customers face the challenges that accompany it, we recognise that aligning social purpose and economic improvement for good has never been more important.
"By quantifying the vital economic contribution of social housing to the economy and public sector, this new research puts social homes firmly at the heart of rebuilding a stronger economy"
At MTVH, we are working hard to support our customers better every day and this research will help us to improve services for residents and communities, as well as gaining further interest in the importance of social value.
We have already used these learnings to reshape the aims and ambitions of our resident and community empowerment strategy, refocusing our services to deliver more direct and tailored support that better recognises the broad diversity and geographical spread of our customers. We aim to take this research further to create tangible outcomes for our customers and remove barriers that limit their ability to live well, such as poverty and social exclusion.
This research is just the start of a journey for us to think and act differently about value for money and the impact we have on people and society. We are now developing clear measures, so that we are accountable.
I would like to thank Sonnet Advisory & Impact and Hyde Housing for their investment in developing the model we have used.
The social housing sector is making significant improvements to value reporting, including initiatives like the Environmental, Social and Governance White Paper launched recently. We welcome these developments and look forward to continuing to use our position as a long-term partner to communities to boost the health of both society and the economy – which is now more important than ever given economic recovery required from coronavirus.
Sonnet Advisory & Impact have not reviewed or validated the results MTVH produced by use of their methodology
Dominic Briant, head of research, contracts and funding, Metropolitan Thames Valley