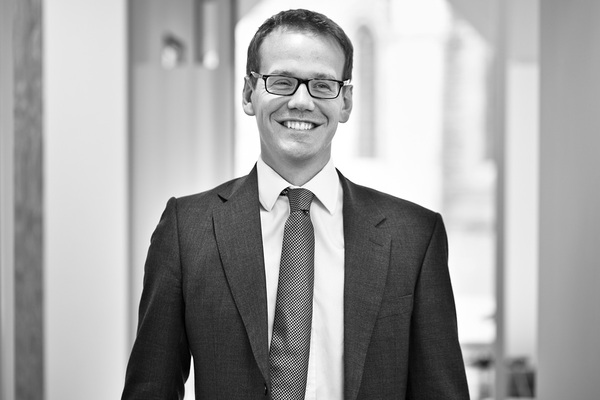 Saltaire Housing
Venn is currently preparing to announce a series of appointments to its team to support its delivery of the new scheme.
As with its PRS programme, AHGS will sit within a wholly owned subsidiary of Venn. Named Saltaire Housing (after the 19th century model village in Yorkshire built by Sir Titus Salt), the subsidiary will have a board overseeing the delivery of the scheme, including members of ARA Venn. Meanwhile ARA Venn as investment manager will also provide day-to-day resources – with further hires to be announced here.
A launch date for the scheme is not yet available, but is likely to be "later this year", Mr Green said, following the establishment of the bond programme and further agreement on processes with government.
MHCLG also separately confirmed to Social Housing that the scheme would launch by the end of the 2020 calendar year.
The window for applications will then run for an initial three years, with the potential to extend by two years subject to government approval.
"[For-profits] have been made distinctly eligible within the [new] scheme rules. It was clear from the outset in the design for this scheme to allow them access"
Under the scheme, loans are made against existing affordable housing assets, but with additional covenants stating that the provider must start on site to build out schemes within its approved pipeline within 24 months of drawdown.
Draft rules published to date are "close to final", Mr Green said, and while the final publication may look to clarify any areas of confusion, the core rules around security and lending are "unlikely to change".
This includes interest cover covenants set at the corporate borrower level, requiring a minimum of "1.0x at all times", the guidelines state.
All borrowers on the scheme will also be required to pay "the same ongoing percentage management fee", the document adds, although ARA Venn has not disclosed what this is.
For-profit providers 'distinctly eligible'
One noteworthy feature of the new AHGS scheme is that it is open to for-profit RPs. While also technically eligible under the previous iteration, for-profit providers were then few and far between, and no such loans were ever taken out.
Mr Green said: "[For-profits] have been made distinctly eligible within the scheme rules. It was clear from the outset in the design for this scheme to allow them access, so I would be hoping that we would be engaged with a number of the for-profits in time."
While loan terms may differ slightly, there will be no difference to the pricing or loan size (minimum £5m) available.
"Obviously their corporate structures are different so you'll likely have a few more features of slightly more of a real estate loan than a more corporate loan, so there will be a few things you will have to adjust in your lending to reflect the slightly different nature of them and the fact that you have dividends coming out of these structures. But at the core, ultimately the pricing of the lending, for example, is the same across all borrowers under the scheme."
Defensive characteristics
While Venn may have a strong presence in commercial real estate, it is also increasingly invested within residential sectors across Europe, including through a mortgage-lending business in the Netherlands, Venn Hypotheken. A new UK mortgage lending business is also due to be launched next year.
These ventures, alongside the successful bid for AHGS, reflect the business "spreading [its] wings" across Europe and within the UK, Mr Green says.
"We've got reasonably sizeable lending platforms across a range of residential sectors and we have dealt with registered providers in some of those previously. So we felt that as we have a big footprint in most or really all of the other residential mortgage or other residential lending businesses, to really grow what we do with the RP community is a really strong strategic fit as a part of our business.
"The [AHGS] programme means we have a really meaningful presence in almost every part of the residential lending sphere and we think that's a really interesting USP for our business."
The impact of COVID-19 on more commercial real estate sectors has further strengthened this.
"We've chosen sectors where we have felt that you can earn really good risk return and we are working typically with institutional investors to bring them into our funds. I think the thesis has been proven during the course of this year in particular that residential as an asset class clearly has some strong defensive characteristics, if you look at the performance of it relative to other parts of the commercial real estate broader universe.
"Clearly there are some areas like retail that have suffered and we within our broader real estate funds do lend across asset classes, but we've felt for a while that residential has particularly attractive risk return characteristics."