News
22 Jan 2021
by Gavriel Hollander
Aster Group has become just the second housing association (HA) to raise money via a sustainability bond, issuing £250m worth of paper through its new Euro Medium-Term Note (EMTN) programme.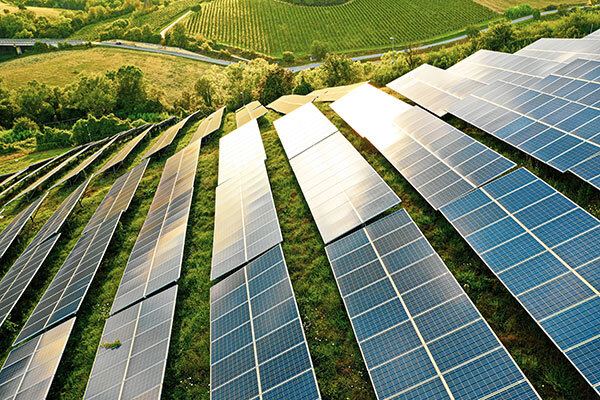 The proceeds of the bond will fund Aster's development of energy-efficient housing for affordable and social rent as well as shared ownership (picture: Getty)
The 15-year bond issue included £200m of immediate funding with a further £50m retained and was priced at a spread over gilts of 0.8 per cent (80 basis points), giving an all-in cost of 1.4 per cent.
It is the first issuance under Aster's £1bn EMTN programme, the prospectus for which was released earlier this month. Aster is the sixth HA to adopt the EMTN model for issuing debt. The model allows issuers to access capital markets at speed, enabling them to take advantage of favourable market conditions.
The proceeds will fund the 30,000-home association's development of energy-efficient housing for affordable and social rent as well as shared ownership.
A number of investors were new for the association, according to Aster, including some from Europe.
---
---
Chris Benn, finance director at Aster, said: "Investors are increasingly seeking to fund businesses that operate in an ethical way and help to build a better society. This bond gives us further funding for our green affordable programme, so we can provide more of the homes required to meet the UK's housing need – particularly in our South of England heartland, one of the most expensive housing markets in Britain.
"We're very pleased to secure such competitive pricing and attract new investors to Aster to support our drive to be a more sustainable business. The bond proceeds complement our funding from other sources that together make up our diversified and prudent funding strategy."
Lloyds Bank and Barclays acted as bookrunners on the deal.
Kirsty Garrett, a director in the debt capital markets team at Lloyds, said the deal "marks only the third ever sustainability bond issued by a housing association and paves the way for more to follow".
Clarion Housing Group is the only other HA to have issued a sustainability bond, doing so twice last year to raise a total of £650m, with both deals priced at under two per cent.
EMTN programmes are becoming increasingly popular ways of issuing debt in the social housing sector, with L&Q becoming the fifth major HA to launch last year. A2Dominion, Clarion, LiveWest and Places for People are the other HAs to have launched programmes.