News
08 Feb 2021
by James Wilmore
All builders of market sale homes will be expected to sign up to a new government-backed code of practice aimed at boosting new build standards and giving better protection to consumers.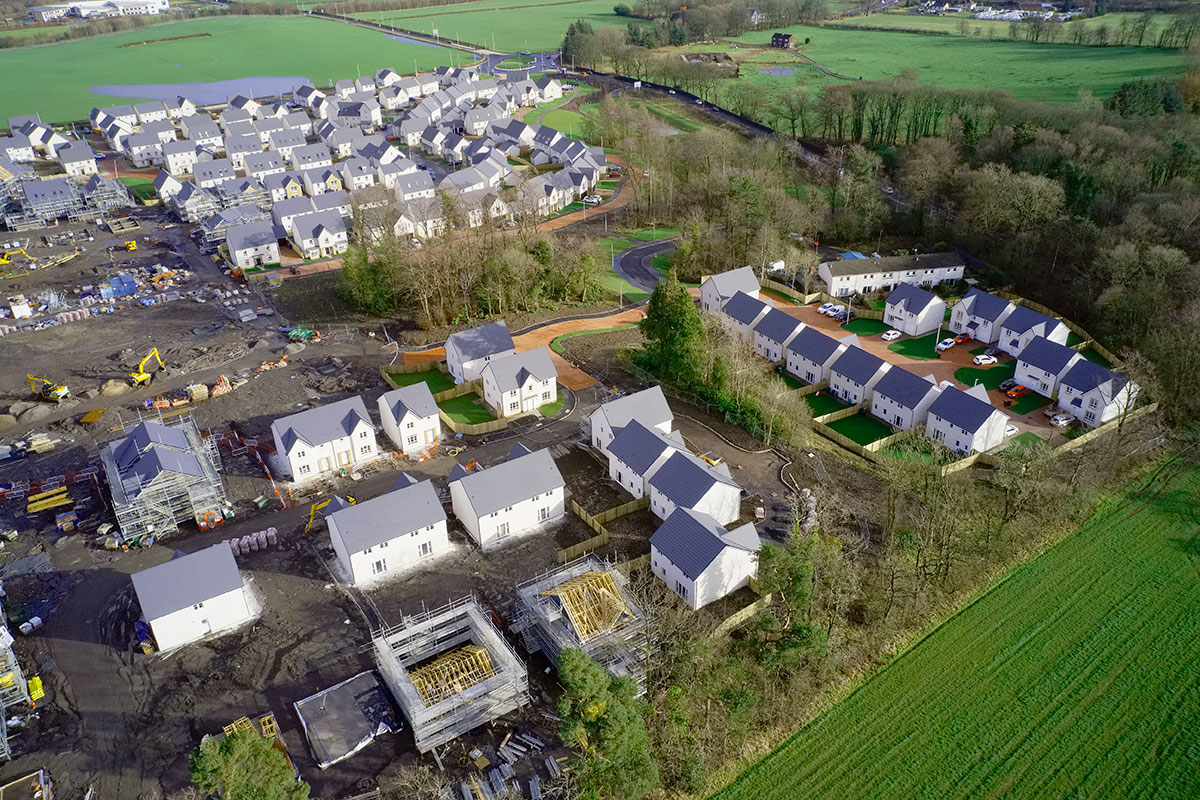 Picture: Getty
The 'New Homes Code' will be overseen by an independent body called the New Homes Quality Board (NHQB), which officially launched today.
The code, which is expected to be launched within six months following a consultation, will "place considerably more responsibility on developers to deliver quality homes and better consumer outcomes on all", the NHQB said.
The 10-strong NHQB is being chaired by Conservative MP Natalie Elphicke and includes representatives from house builder Taylor Wimpey, developer Storey Homes, UK Finance, and Citizens Advice.
Builders of private homes, regardless of size, will be expected to sign up to the code. This will include housing associations that build homes for market sale.
"The ambition is it will be compulsory to join and the hope is the government will use legislation to ensure all builders partake," an NHQB spokesperson told Social Housing.
Companies breaking the code will be de-registered from the scheme, the spokesperson added.
---
---
A 'New Homes Ombudsman Service' will also be launched to support buyers when facing a dispute with a house builder.
Some major house builders have faced high-profile criticism in recent years over defects found in their new build properties.
Stewart Baseley, executive chair of the Home Builders Federation, which initiated plans for the NHQB, said there had been "significant improvements made in build quality and customer service and we are determined to go further".
He added: "The proposed arrangements will present the industry with some challenges but will, I believe, ultimately prove of considerable benefit to builders and customers alike."
The code will place "considerably more demands on builders from the sales process through to two years from when buyers move into their new home", the NHQB said. Developers must have complaints procedures in place with specified timelines on when they have to tackle problems or face a referral to the ombudsman, it added.
Ms Elphicke said that the new measures would "lead to a step change in how new homes are built and sold and how customers are treated".
Eddie Hughes, parliamentary under-secretary for rough sleeping and housing, said: "It's crucial developers show more responsibility for the quality of their work while also acknowledging when things go wrong – this helps give vital confidence to buyers, especially at a time of general uncertainty."
Housing secretary Robert Jenrick added: "I am delighted to support this new body, which will champion good-quality homes and give much-needed peace of mind for homebuyers with a strong regulator to help them if things go wrong."
Last July the government published a draft Building Safety Bill in response to Dame Judith Hackitt's report on building and fire safety following the Grenfell Tower fire.
The NHQB, which is hoping to make the scheme UK-wide, said it had kept "ministers and officials at MHCLG and the devolved administrations updated on progress with a view to ensuring proposals are in line with expectations and the spirit of what is ultimately set out in the Building Safety Bill".
House builders have also faced scrutiny over how they operate leasehold arrangements, with the government last month announcing plans to allow homeowners to extend their leases by 990 years at zero ground rent.