News
01.09.21
by Lucie Heath
Homes England has released the names of the 31 strategic partners that will receive a share of almost £5.2bn under the Affordable Homes Programme (AHP).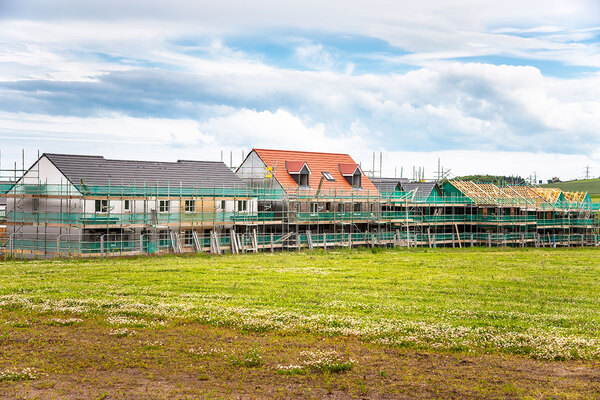 Picture: Getty
A total of 35 councils, housing associations and for-profit providers (see list below) will receive a share of the funding as part of 31 separate partnerships.
Homes England said the partnerships will collectively deliver 90,000 grant-funded affordable homes outside London.
It comes one day after the Greater London Authority released a list of the 53 housing providers that will receive funding as part of its strategic partnership programme within the capital.
---
---
This marks the first time that councils and for-profit providers will be able to access strategic partnership funding after a change to the rules that previously allowed only housing associations to apply.
Four for-profit providers, including Legal & General and McCarthy Stone, will receive a share of the funding.
The strategic partnership funding is part of the broader £8.6bn AHP being delivered by Homes England outside London over the next five years.
Peter Denton, chief executive of Homes England, said:  "These strategic partnerships give our new partners the funding, flexibility and confidence they need to build much-needed affordable homes across the country. It also establishes a large network of organisations looking to share their skills and capabilities to expand the affordable housing sector and transform communities.
"By forming strategic partnerships with a wide range of public and private organisations, we are creating the conditions needed for institutional investment to catalyse affordable housing supply and in future give local authorities more of the tools they need to plan and act strategically, shaping their communities and building new homes."
Homes England's strategic partners for the AHP 2021-26
| | | |
| --- | --- | --- |
| Organisation | Grant funding | Number of homes |
| Abri | £250m | 3,218 |
| Accent | £210.2m | 3,305 |
| Aster | £114m | 1,550 |
| Bromford | £239.9m | 4,000 |
| Clarion | £249.7m | 4,770 |
| Curo and Swan | £160.4m | 2,425 |
| EMH and Midland Heart | £171.7m | 3,551 |
| Flagship | £93m | 1,500 |
| Great Places | £240.8m | 4,920 |
| GreenSquareAccord | £212.9m | 3,755 |
| Guinness and Stonewater | £250m | 4,180 |
| Hyde | £250m | 3,000 |
| Karbon | £131.5m | 2,200 |
| Legal & General | £125.5m | 2,121 |
| LiveWest | £123.6m | 2,550 |
| Longhurst and NCHA | £230m | 3,935 |
| McCarthy Stone | £93.9m | 1,500 |
| Metropolitan Thames Valley | £62.6m | 1,500 |
| Onward | £152.4m | 3,208 |
| Orbit | £103.9m | 1,500 |
| Places for People | £250m | 4,403 |
| Platform | £250m | 4,680 |
| Riverside | £80.8m | 1,530 |
| Sage | £73.5m | 1,750 |
| Sanctuary | £99.5m | 2,000 |
| Sovereign | £166.9m | 3,338 |
| Thirteen | £191.3m | 3,270 |
| Together | £249.9m | 4,047 |
| Torus | £140.3m | 2,736 |
| Vistry | £83m | 1,474 |
| Vivid | £105.6m | 1,550 |