News
29 Jun 2021
by James Wilmore
Homes England's chair has said it is "keen to hear" from institutional investors looking at the affordable housing sector as the agency has the "appetite" to support new market entrants.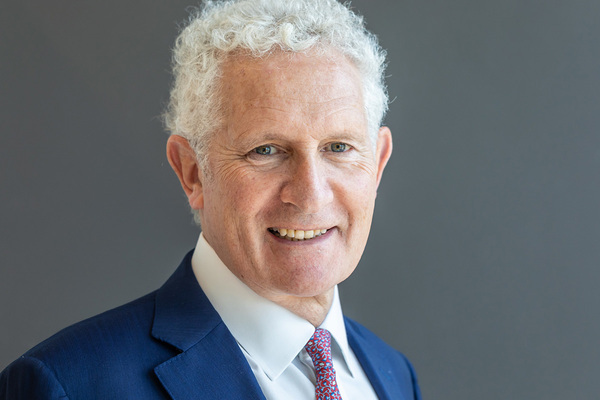 Peter Freeman: Homes England wants to hear from institutional investors looking at affordable housing
Peter Freeman, who took on the job at Homes England last October, said that the government saw "significant opportunities" for institutional capital to invest.
Speaking at the Inside Housing and Homes England Development Summit, Mr Freeman said: "Matching public need and private enterprise around a set of principles that can deliver both public and commercial value represents a huge opportunity to positively increase affordable housing delivery in this country."
He pointed to the fact that the agency had supported Man Group's new Community Housing Fund with a £20m investment. It is part of a bid by Man Group to raise £400m to deliver 3,000 mixed-tenure homes by 2026.
Homes England has also invested £10m in a shared ownership fund managed by M&G.
---
---
Mr Freeman, who is co-founder of developer Argent, added: "Homes England's commitment to both funds is a strong signal that the government sees significant opportunities for domestic and international institutional capital to support the delivery of new affordable housing.
"We have the appetite to lend and invest alongside new market entrants delivering new homes at scale, and our grant programmes are available to address viability challenges in affordable housing."
On the government's £12.2bn Affordable Homes Programme, he said it was a "significant opportunity to explore new partnerships and drive affordable housing supply".
Earlier this year, Homes England revealed that it was opening its strategic partnerships scheme to for-profit providers. "We're particularly keen to hear from groups that we may have not worked with before, Mr Freeman said.
He also encouraged housing associations to speak to the agency about their concerns with regard to financial priorities.
"We know housing associations and other affordable housing providers are managing several critical and competing priorities, and trade-offs will have to be made between investing in existing homes and investing in new homes but we'd encourage people to come and speak to us and see how we can support them to balance both objectives," Mr Freeman said.
He was speaking as former Hyde boss Peter Denton is due to take over as Homes England's chief executive. It emerged this month that Mr Denton has been released early from his contract with the G15 landlord to take the reins at Homes England.
"I have no doubt that he will be an outstanding leader, with his unique skillset helping us build the homes the country needs," Mr Freeman said.
He also revealed that Homes England invested more than £175m in acquiring 17 new sites "towards the end of the last financial year". The new sites will support around 7,400 new homes across 400 hectares of land, he added.