News
18.01.21
by Jack Simpson
The agency that runs the government's Help to Buy scheme has decided to extend the deadline for the practical completion of purchases under the programme by a month, in a bid to ensure many homebuyers don't miss out on purchases due to developer delays.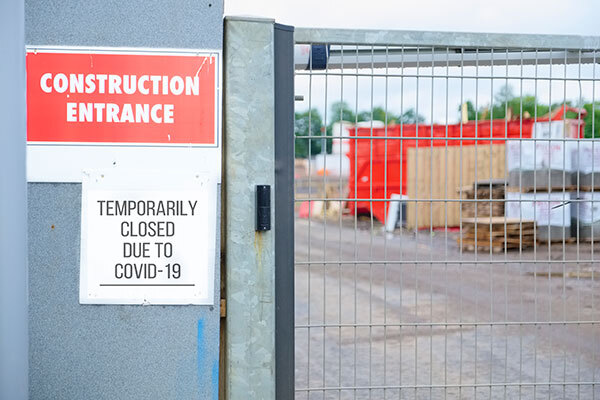 Picture: Getty
Homes England, the programme's administrator, has now confirmed that those using the scheme now have until up to 31 March to achieve practical completion of their purchase to ensure that developments delayed by the COVID-19 pandemic can be completed. The original date was the 28 February.
The current Help to Buy scheme, which sees the government provide loans of up to 20% – or 40% in London – is set to be replaced in April by a new scheme with slightly altered requirements.
Under the new programme, which is set to end in 2023, purchases will have regional price limits with homebuyers only allowed to secure loans for properties 1.5 times higher than the average price for a first-time home for a given region.
The government was under increased pressure from developers and the Home Builders Federation (HBF) – the body that represents major house builders – to extend the date for practical completion under the current scheme to give developers more time to complete developments which had been worst hit by the pandemic precautions in place.
Housing associations were also part of the calls, with Metropolitan Thames Valley (MTVH) writing to housing minister Chris Pincher last week, saying many homebuyers would miss out on their dream of owning a home if it was not extended.
---
---
No extension would have also likely seen a number of homebuyers lose thousands of pounds in solicitor fees and surveying costs.
In the update to the housing sector on Friday, Homes England confirmed that it would no longer enforce the first longstop date of 28 February as long as practical completion had been reached on properties on or before the 31 March. It added that this was still the date that legal completion had to take place.
The only exception to this will be if a property was reserved before 30 June 2020 and Homes England had previously agreed to allow the home to practically and legally complete on 31 May.
The note said: "We've listened to homebuilders' concerns that this date may not be achievable and while the government has made it clear that building, buying and selling of homes should continue during the third national lockdown, we are aware that some Help to Buy homebuilders and homebuyers may be experiencing delays."
This is the latest extension to the current programme as a result of COVID-19. The original date for the first longstop was set at 31 December 2020 but after lobbying of the government by builders, this was extended until February.
David O'Leary, policy director at HBF, said: "This is something we have been pushing government hard on and we welcome the extension. Considering the delays caused by coronavirus, it is a necessary and sensible move that will enable sales to be completed. It will be of huge relief to those customers who would otherwise not have been able to move into their new home."
Kush Rawal, director of residential investment at MTVH, said: "We're pleased the government has announced this extension, which will help support buyers whose new homes are only delayed due to the impact of the pandemic. The housing market will need further intervention and flexibility from the government in the months to come, but this is a welcome step."
A Homes England spokesperson said: "While construction can continue during the national lockdown, we recognise there have been delays caused by the pandemic.
"Homes England has confirmed that it will not enforce the practical completion deadline of 28 February 2021 for the current Help to Buy scheme. This move means that the legal completion deadline of 31 March is now the key date for builders and buyers to be eligible for Help to Buy 2013-21.
"We have previously provided extra flexibility for those who had a reservation in place before 30 June 2020, who have until 31 May 2021 to legally complete.
"We are aware of the concerns raised and continue to monitor the issue."