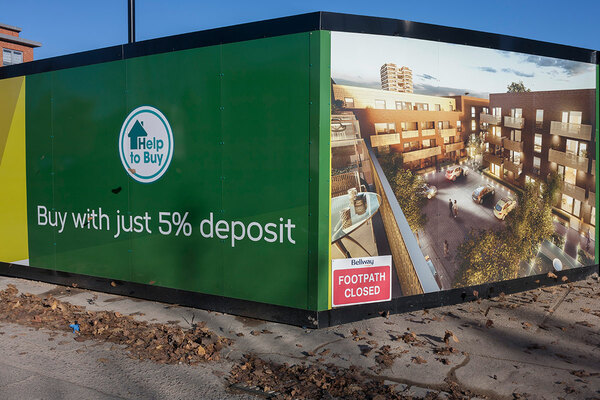 Loans can also be redeemed if the borrower wants to stay in the home but 'staircase' their share to own more of the property. This is achieved by getting a valuation of the property and basing your redemption payment on the percentage you borrowed of that new valuation figure.
In the majority of cases, the market value increases in price, meaning that the loan amount that has to be paid back is higher and Homes England makes money. However, it can work the other way where the value of the property falls, and Homes England loses money.
Back in 2018 several leaseholders in the New Capital Quay development in Greenwich were able to virtually wipe out their Help to Buy loans after the Grenfell-style cladding saw the value of their properties drop from £500,000 to £50,000. In one case one woman paid just £10,000 to redeem her £85,000 loan, at a loss of £75,000 to Homes England.
There have been fears that the cladding scandal could result in Homes England losing millions, due to the impact impending remediation bills may have on property values.
However, this has not materialised, and a number of leaseholders who have attempted to redeem since then have been blocked by Homes England stating that redemptions can only be made at market value.
Homes England has previously told Inside Housing that it generally uses the unaffected value for the purpose of redeeming loans but that it would take into account specific circumstances in some cases.
However, this position seems to have now shifted, and a spokesperson for Homes England told Inside Housing: "The redemption value of Help to Buy equity loan is based on the market value of the property at the time, as determined by a RICS surveyor agreed by Homes England.
"The valuer is required to take everything into consideration, including cladding issues that may affect the building."
When asked by Inside Housing what the new guidance meant for leaseholders who had previously tried to sell or redeem their loans, and whether Homes England would be offering them the chance to redeem again, the spokesperson said: "The cladding issue is continually evolving as the government works towards a resolution with industry stakeholders. We work closely with MHCLG and review our policies to ensure Help to Buy homeowners achieve a fair outcome whilst also protecting public funds.
"These redemption requests are being handled on a case-by-case basis, taking into consideration the unique circumstances of each case. We are not able to comment on individual redemption cases."