News
16 Mar 2021
by James Wilmore
Housing associations and councils are being invited to apply for a new £100m fund aimed at building hundreds of new affordable rooftop homes for London's key workers.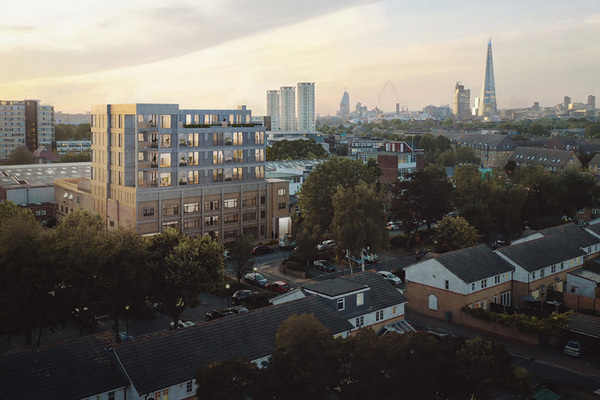 Developer Skyroom is accepting applications from today for its Key Worker Homes Fund, which is designed to help the capital's key workers live near their workplace.
The fund was established last year after Skyroom raised the equity through an undisclosed UK-based real estate investment trust (REIT). It is targeting the delivery of "hundreds" of new homes, a Skyroom spokesperson said.
Successful applicants to the fund will be offered a pro bono feasibility study and full funding for the "early, at-risk stages of the development", according to Skyroom.
---
---
Sites will be selected on the proviso that they will be able to use modern methods of construction, the spokesperson added.
The developer, which was established in 2018, announced its first project last November in Bermondsey, south London. At the time, the firm said it planned to roll out 1,000 homes based on the concept.
Applications for the fund will be assessed by a nine-strong team of industry experts.
Arthur Kay, chief executive of Skyroom and chair of the Key Worker Homes Fund, said it will give housing associations and local authorities a "timely opportunity to investigate, and then realise, the value of the airspace above their existing properties and supplement their ambitious development programmes".
It comes after Sadiq Khan announced on Friday that he will use planning powers to ensure the capital's key workers will be prioritised for new affordable homes built in London.
The window for applications for the Key Workers Home Fund will remain open until 12pm on Friday 16 April 2021. Winning projects will be announced in September.
Nominated buildings must be in Greater London, preferably have a flat roof, roof access and be owned by the applicant. Grade I or Grade II listed buildings are not eligible.
Applicants will have the final say on the tenure of the new properties.