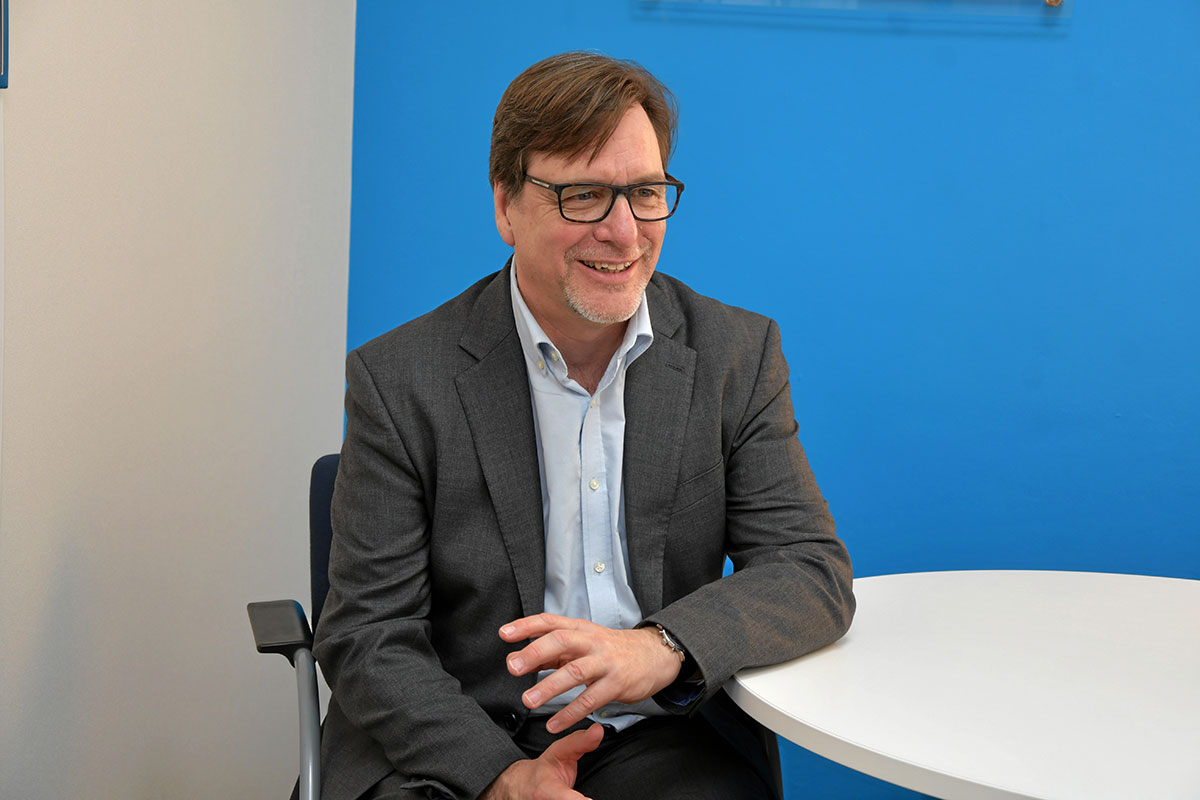 Sovereign bought the shopping centre from BlackRock UK Property Fund in a £27.2m deal completed earlier this month that included three acres of adjacent land. As Sovereign's executive director of development and commercial Tom Titherington explains, the ability to use that land – as well as the existing shopping centre's footprint – to build affordable housing was key to the deal.
Mr Titherington says that the acquisition was made on what he describes as a dual appraisal. "What we've done is we bought it on [one] appraisal that was a commercial appraisal. So, we bought the centre, we run it and make a return on it – and then we keep it or dispose of it at some point.
"But the main reason we bought it was because we also did a mixed-use appraisal. So, basically [we asked ourselves] could we go back with a slightly different retail offer in the future? We saw this as an opportunity in the medium term, not in the short term, to do a revamp that will provide retail that is more appropriate for that neighbourhood and for the city, and to provide housing, which is much needed."
He says that the site was appraised on the assumption of a "level of affordable housing which is much greater than planning would likely demand".
As there is no planning permission for a mixed-use development attached to the land, Mr Titherington acknowledges that the 60,000-home landlord is "taking a risk" but he says that deals such as this form part of the association's land-led strategy through which it hopes to develop around 2,000 homes a year for five years.
"We see this as something that is going to happen and we believe in it," he adds. "And we bought it on the basis that we think we can make it happen. But we haven't got planning permission to do a mixed-use scheme. That's all [part of] the land progression strategy."
The land progression strategy has seen Sovereign acquire around 2,500 plots in the past 12 months as it seeks to up its current development rate of 1,200 homes a year to 2,000. Mr Titherington says the strategy is likely to cost around £2bn over its full five years.
As Social Housing reported last month (September), Sovereign is expecting to fall below its targeted 1,900 completions this year due to the impact of COVID-19, with closures affecting 73 of 83 sites where it was either acquiring homes from other developers as part of Section 106 agreements or building its own.
While the association has traditionally relied on Section 106 for up to 85% of its new homes, Mr Titherington says the proportion is likely to be significantly less under its new strategy.
"We are not going to drop out of [doing] Section 106, but we're also doing quite a significant amount of greenfield acquisition and provision. What we're trying to do is create the basis to actually get to 2,000 homes [per year] but with the ability to produce more than we are doing at the moment. This is about having a pipeline of stuff, long term, which we can see ahead 10, 12 or 15 years."
In Sovereign's case, creating that basis depends to a large extent on acquiring land or assets with land, such as Clifton Down.
"As a housing association, we're in a better position [to do that] if we're a landowner than if we're not. It's better to be the developer to negotiate the form of housing that we want on that site, and do the appraisal [on that basis]. So our basic strategy was to move to land-led."
Mr Titherington joined Sovereign from Catalyst in January 2019, just before the land-led strategy was put in place. Since then, he has created a development team that looks at placemaking as much as adding additional homes. The team includes a land and planning manager and strategic business development director who will join next month to lead on regeneration activity.
"That's to actually project-manage the estate regeneration [work] but also to lead on the town centre, neighbourhood and redevelopment work we've seen as part of our commitment to placemaking," explains Mr Titherington.
"What we actually want to be doing is to participate in rethinking neighbourhood centres, town centres and keeping them vibrant. And our view is that the only way to do that is to change the retail and office offer, and to bring housing where there wasn't housing previously."