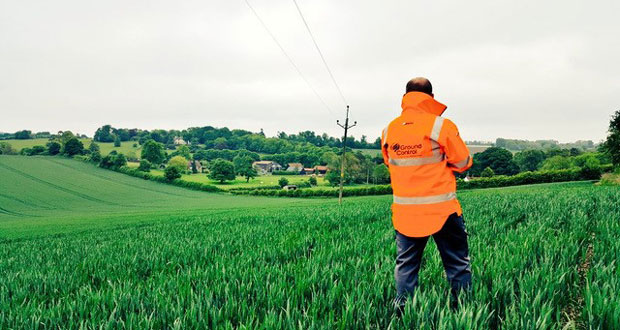 Landscape and maintenance contractor, Ground Control, has strengthened its employer credentials by committing to pay its workers the Living Wage.
Its employees across the country will earn £9.50 per hour – or £10.85 if based in in London. Both rates are significantly higher than the Government minimum for over 23s, which currently stands at £8.91 per hour.
Ground Control is one of Britain's largest ground servicing and maintenance firms, providing a range of services including grounds maintenance, landscape construction, design, arboriculture and more to over 50,000 commercial properties across the UK. The company's commitment will see its staff at the lower end of the pay scale receive at least £9.50 per hour, meaning they will earn at least £19,960 a year at 40 hours per week.
The real Living Wage is the only rate calculated according to the costs of living. It provides a voluntary benchmark for employers that wish to ensure their staff earn a wage they can live on, not just the government minimum. Since 2011 the Living Wage movement has delivered a pay rise to over 250,000 people and put over £1.3 billion extra into the pockets of low paid workers.
Jason Knights, Managing Director of Ground Control, said: "We are delighted to have joined many great businesses in becoming a Living Wage employer, and ensuring all of our employees are paid fairly for the amazing work that they do. We hope to influence others in our industry, including our supply chain to make the commitment as we believe this is critical to being a responsible business and a good employer."
Laura Gardiner, Director, Living Wage Foundation said: "We're delighted that Ground Control have joined the movement of almost 8,000 responsible employers across the UK who voluntarily commit to go further than the government minimum to make sure all their staff earn enough to live on. In this difficult time, their commitment will help to give their staff the additional support they need to better support themselves and their families."
FMJ and Grundon Waste Management have launched the 2021 waste and recycling management survey. It's the fourth year for the annual appraisal of how FMs manage their waste and recycling activities and one which marks an unprecedented period of disruption to services due to the pandemic.
In order to understand how FMs have navigated their way through the last year and their plans for meeting stringent waste and recycling targets we've posed a series of questions – aided by the advice and experience of our editorial steering committee.
The results of the 2021 survey will be published in FMJ magazine and form the basis of a white paper co-written by FMJ and the experts at Grundon on how to approach waste and recycling strategies.
To take part in the survey click here.