News
10.02.21
by Nathaniel Barker
The ex-Arconic employee who sold the cladding used on Grenfell Tower failed to tell her customers about a report showing the product was unsafe for use on high rises, the inquiry into the fire heard today.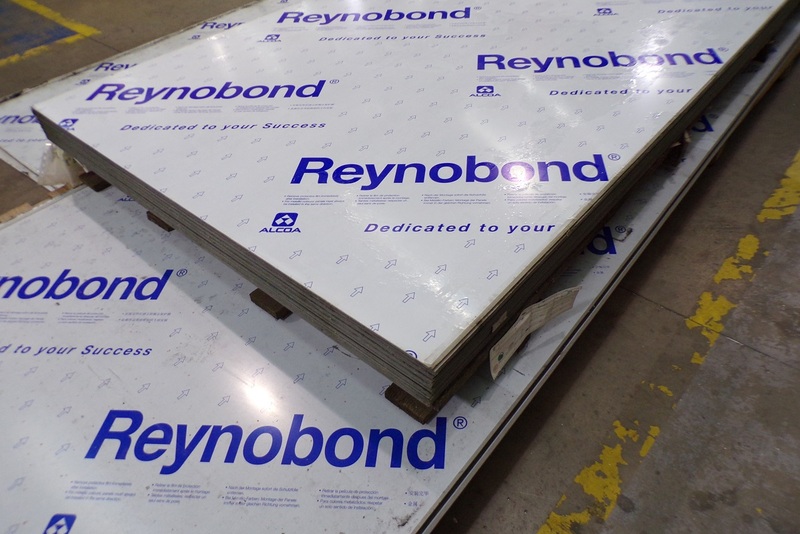 Reynobond cladding panels (picture: Ian Abley)
Giving a second day of evidence, Deborah French, former UK sales manager for the manufacturing giant, was probed on the role she played in highly flammable plastic-filled Reynobond PE panels ending up on the North Kensington block.
It emerged that in early February 2014, Claude Wehrle, then technical manager at Arconic, sent colleagues including Ms French a test report which showed Reynobond PE only achieved a fire safety rating of Euroclass E.
Until then, Arconic had been using a 2008 test report to claim that the product met the much higher Euroclass B standard, which was the basis on which the British Board of Agrément (BBA) had issued a certificate stating Reynobond PE "may be regarded" as meeting UK national Class 0.
A classification of Class 0 effectively cleared the product for use on high rises such as Grenfell Tower under English building guidance.
In his email, Mr Wehrle wrote: "The previous 'B' class reported done for Reynobond PE in riveted system can no more be used from now."
But the inquiry heard today that Ms French made no attempt to inform buyers about the update, and sent the by now defunct BBA certificate to cladding sub-contractors working on Grenfell Tower two months later.
Asked by inquiry lead counsel Richard Millett QC if she "just sat on" the new information, Ms French replied: "Yeah, I don't remember what action I took at the time."
---
---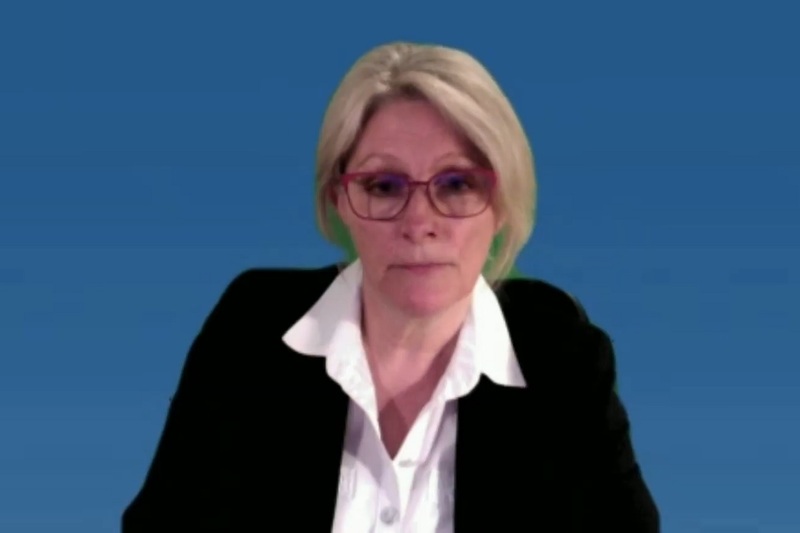 Deborah French giving evidence (picture: Grenfell Tower Inquiry)
She said thought the BBA certificate was all that mattered, and that she "didn't have the knowledge" to make the link between claims about Euroclass B and Class 0.
Challenged on whether she had decided to keep the new information to herself knowing that it could hurt sales, she said: "Absolutely not."
But she was unable to explain why she failed to pass the new Class E report on to customers as other Arconic salespeople working elsewhere in Europe had done.
Mr Millett told Ms French that "not a single person" who has given evidence to the inquiry so far knew that Reynobond was ever identified as Class E, and asked if she should have told her customers.
She agreed that she should have, but added: "I wouldn't have deliberately withheld it for any reason."
Earlier in the day, the inquiry heard how Ms French had rushed to reassure customers about the use of Reynobond PE in May 2013 following a major fire involving a similar aluminium composite material cladding product in Dubai.
In an email, she had claimed that "on all projects" Arconic was able "to offer the right Reynobond specific including the core."
Arconic also produced another form of Reynobond which had a fire resistant core, but Ms French said yesterday the PE version was used overwhelmingly in the UK "by default".
Today Ms French backtracked on her May 2013 email and said: "It wasn't the right thing to put in there… it was too heavy on the sales side."
Instead she stood by the claim in her witness statement that the make-up of finished Reynobond cladding and "whether it complied with relevant regulations was a matter for the customer or otherwise the person who designed the rain-screen cladding system".
Asked by Mr Millett if this claim was in fact an attempt to "explain that email away", she insisted it was not.
But this afternoon, the inquiry was shown an email from Ms French to Grenfell cladding sub-contractors thanking them for their "hard work and perseverance in putting Reynobond forward" and extended an offer of "lunch or dinner at some point".
Pressed on this, Ms French agreed that – at least in the case of Grenfell – she was in a position to ensure that the Reynobond product with the appropriate core ended up on the tower.
She also agreed that her knowledge of the 2013 Dubai fire meant that by this stage she was aware of the dangers of Reynobond PE on high rises.
Ms French told the inquiry she estimated fire-resistant Reynobond would have cost about €28,000-€30,000 more to install on Grenfell Tower than the PE version that was ultimately used.
This cladding was identified as the "primary cause" of fire spread up the building in the inquiry's phase one report.
The BBA previously told the inquiry that it withdrew the certificate for Reynobond PE in 2019 after it emerged that Arconic had not passed on relevant information about the product.
The inquiry continues.