News
11.02.21
by Nathaniel Barker
Arconic continued to sell the cladding product used on Grenfell Tower despite concerns about its safety because of "cost implications", its UK sales person said on a phone call shortly after the fire.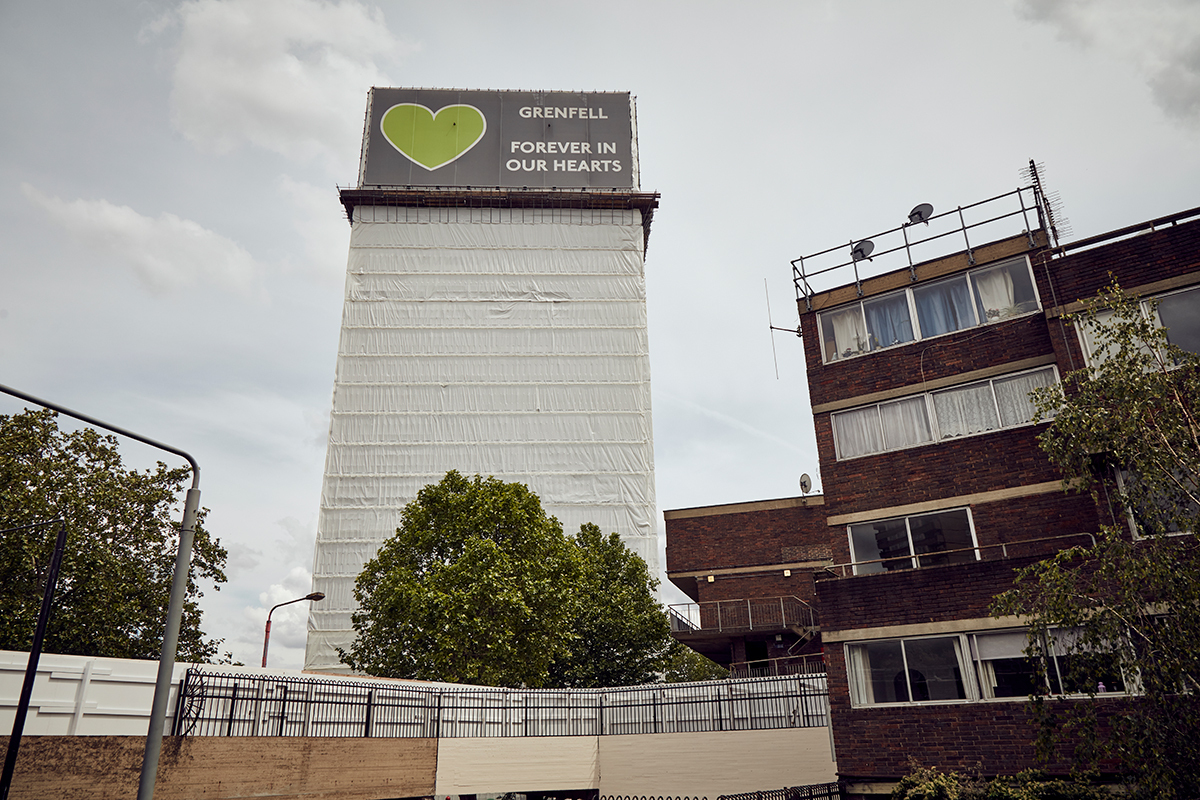 Picture: Jon Enoch
It also emerged that Deborah French, a former UK sales manager for the manufacturing giant, failed to raise the alarm after realising that Reynobond PE [polyethylene] did not have test reports clearing it as Class 0 – the standard for use on high rises like Grenfell Tower under English building guidance.
In another shocking morning of evidence, the inquiry was shown transcripts from a phone conversation, between Ms French and John Simmons, which took place shortly after the devastating fire in June 2017.
Mr Simmons worked for Arconic client Simco and appears to have secretly recorded the call.
He asked why Arconic did not withdraw Reynobond PE from the market after the company's competitor, 3A, had done so with its equivalent product Alucobond at around the time cladding was being fitted to Grenfell Tower.
Ms French replied that "there were some discussions around when Alucobond did do that and it was the cost implications".
---
---
Grilled on the exchange today by inquiry lead counsel Richard Millett QC, Ms French said she was referring here to the "cost difference" between Reynobond PE and its sister product with a fire-resistant core, Reynobond FR.
Yesterday the inquiry heard that Arconic made a margin of around €7-8 on Reynobond PE, compared to €5-6 for the FR version.
Asked if Arconic did not withdraw Reynobond PE from the market in the way 3A had done "because of commercial considerations", Ms French said: "I mean, as I said, I can only go on what they were giving me at the time but yes."
Questioned on whether any consideration was given to the fire safety implications of continuing to sell Reynobond PE, Ms French responded: "I can't recall any conversations of that nature."
By this point, Arconic's test report showing that Reynobond PE met Euroclass B fire safety standards – which was the basis on which it was considered to meet Class 0 standards in the UK – had been withdrawn.
Subsequent tests had shown that it in fact only met the much lower Euroclass E.
The phone transcript also revealed that Ms French – who by this point had left the firm – told Mr Simmons Arconic chose "not to put it in the public domain" that this had happened, and that they "are very secret over stuff like that".
Ms French also told the inquiry today that she learned in 2015 shortly after leaving Arconic for a new job that Reynobond PE – which she had been selling for years for use on high rises including Grenfell Tower – did not have a test report confirming it met Class 0 standards.
Mr Millett put it to Ms French that this revelation "would have come as an earthquake".
"I cannot remember what my reaction was to that other than, you know, surprised at the time that it didn't have the Class 0," Ms French said.
Asked by Mr Millett if she couldn't remember her reaction because she wasn't surprised at the time, Ms French replied: "I'm not sure."
But she denied having been aware that Reynobond PE did not have a test report supporting it for use as Class 0 for "a long time".
Ms French also claimed it hadn't occurred to her at this point that she had sold Reynobond PE for use on Grenfell on a false basis regarding its fire classification, saying: "I didn't have the knowledge to put all those facts together."
She did not alert her replacement at Arconic, Vince Meakins, or anyone else about her realisation, the inquiry heard.
Giving evidence later in the day, Mr Meakins said he believed Arconic did have a Class 0 test report for Reynobond PE right up until the Grenfell Tower fire.
The inquiry continues.