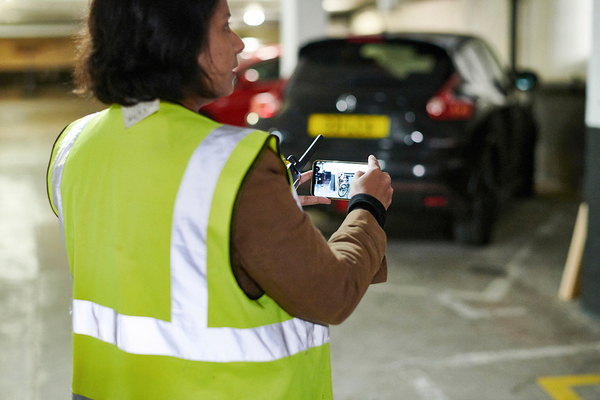 The Ministry of Housing, Communities and Local Government (MHCLG) has said that Mr Jenrick has contacted Trading Standards to investigate extortionate waking watch bills.
However, fire alarms are also expensive and their large upfront costs have put off some blocks from installing them.
According to one sector source, a recent quote for an alarm on a block of 50 flats had come to £123,000 and for a block of 15 flats £19,500. The new fund could therefore cover the full costs of around 250 large buildings or 1,500 smaller ones. Inside Housing has asked the government for an estimate of how many buildings it expects the fund to help.
The government also said today that some of the money from the fund would go directly to the residents of the Wicker Riverside Apartments in Sheffield.
Residents were forced to evacuate from the building last Friday, after the South Yorkshire Fire and Rescue Service served a prohibition notice against the blocks because of a litany of fire safety issues. The government said it would provide emergency funding so issues could be fixed and the residents could move back into their homes before Christmas.
The government also confirmed today that it would extend to June the deadline for bidding for the £1bn Building Safety Fund that will assist leaseholders with paying for the removal of dangerous non-ACM cladding. There have been 2,820 registrations for the fund so far, with only 294 applications deemed eligible.
However, sector figures have been putting pressure on the government in recent months to extend the fund so leaseholders don't miss out on an opportunity to bid.
Housing secretary Robert Jenrick said: "I've heard first-hand from leaseholders the misery that rip-off waking watch costs have been bringing to residents of high-rise buildings with cladding.
"I'm announcing today a £30m Waking Watch Relief Fund to help relieve the financial pressure on those residents and to ensure they are safe. I'm confident that this will make a real difference to worried leaseholders up and down the country this Christmas.
"We have continued to prioritise the removal of unsafe ACM cladding throughout the pandemic and expect around 95% of remediation work will have been completed or be under way by the end of this year."
National Fire Chiefs Council chair Roy Wilsher said: "We welcome this new Waking Watch Relief Fund, which will help to reduce the financial burden for some leaseholders having to fund the costs of waking watches.
"It has been our firm and long held expectation that building owners should move to install common fire alarms as quickly as possible and this funding is a positive step."
A spokesperson for the End Our Cladding Scandal Campaign said: "We welcome the announcement of £30 million for the fitting of fire alarms in buildings currently burdened with an ineffective Waking Watch system in place and, especially, the extension of the Building Safety Fund deadline to 31 June 2021.
"Waking watch has always been a poor way to protect buildings – both from a fire safety and financial perspective. This is a welcome, if belated, step, and represents an acknowledgement from the Government of the need to provide support for interim measures – something that our campaign has been seeking for almost two years.
"However, the fact remains that until the underlying crisis of building safety is addressed by the Government these remain sticking plaster solutions to the devasting injuries this issue is inflicting on innocent leaseholders and the wider UK housing market. Until MHCLG and the Government fully understand the scale and scope of this issue, there will be no end to the financial and emotional strains that leaseholders are currently suffering.
"Our stance is, and always has been, consistent with that of successive government ministers: Leaseholders should not be expected to pay towards historic building safety defects not of their making. The building safety crisis was caused by decades of systemic government regulatory failure and an abhorrent culture within the construction and manufacturing industry of profit before people.
"The Government must step in and take decisive action. First, to front the money to fully address all associated costs that are being passed onto leaseholders, and second, to recoup these costs from the responsible parties via a system of levies and taxes."