News
22/09/20
by Nathaniel Barker
Ministers are setting up a new design body to advise the government on how to implement its "building beautiful" agenda through the planning system.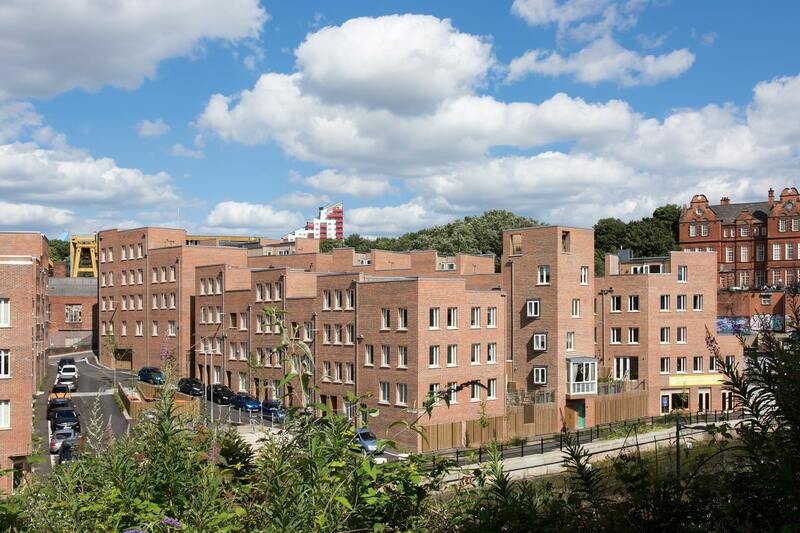 The Malings development in Newcastle, which was praised by the commission (picture: Jill Tate)
Housing secretary Robert Jenrick has appointed Nicholas Boys Smith, co-chair of the government's Building Better, Building Beautiful Commission (BBBC), to establish the expert steering group.
The body will be tasked with helping councils to produce the new design codes which will be central to ensuring quality homes are delivered through the reformed, zonal-style planning system envisioned by ministers and laid out in a white paper published last month.
Under the proposed new regime, many sites will get automatic planning permission with design codes published by councils used to determine the standards developers must meet.
---
---
Mr Jenrick said: "For the first time in this country, we are embedding beauty, design and quality in the planning system.
"The creation of a new design body will empower communities to demand developments are built to local preferences and reflect the character and identity of their communities – assigning 'anywhereville' developments to history.
"Nicholas Boys Smith has established himself as the pre-eminent voice in the movement to create beautiful, sustainable neighbourhoods with an enduring appeal and so I have asked him to help establish the new design body that will enhance what people treasure most about their local area."
Mr Boys Smith is founding director of Create Streets, a campaign group advocating for "high density, beautiful, street-based" housing.
He said: "New places should be the conservation areas of the future: popular, beautiful, sustainable and supportive of public health and well-being.
"I am delighted to be asked to be help achieve that and look forward to getting stuck in."
Mr Jenrick and his predecessor, James Brokenshire, have made improving the aesthetic standards of new homes a priority policy area on housing.
The BBBC commission's two reports, published in July 2019 and January this year, included recommendations such as restricting grant funding to "beautiful" homes and giving every new home access to a fruit tree.
The housing secretary has also appointed architectural historian Charles O'Brien to be the government's Listing Heritage Adviser to help conserve England's historic buildings, the first since the 1980s.