News
08.10.21
by Nathaniel Barker
Health secretary Sajid Javid has announced the details of £16m in funding for pilot projects to provide temporary accommodation with added care and support for homeless people.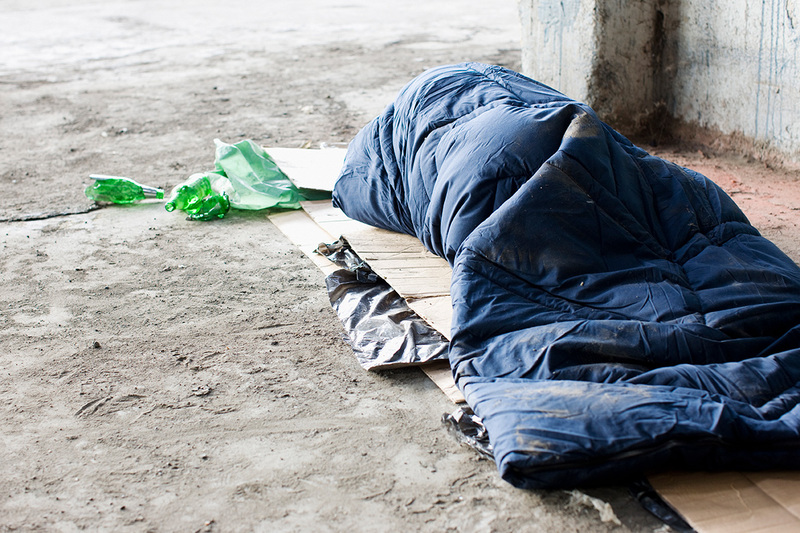 Picture: Getty
The Department for Health and Social Care (DHSC) said the aim is to "end the cycle of people leaving hospital to return to the streets and then being quickly readmitted to hospital".
It is being targeted at rough sleepers recently discharged from hospital care.
Ministers hope the scheme can help reduce pressure on the NHS while finding suitable accommodation for people who need it as the government strives towards its pledge to end rough sleeping by 2024.
Homeless hospital patients are more than twice as likely to be readmitted to hospital in an emergency, the DHSC said.
A study of nearly 3,000 homeless patients discharged from hospitals after an emergency admission conducted between 2013 and 2016 found that almost 2,000 were readmitted within a year.
The funding has already been allocated to pilot schemes in 17 different areas across England, focusing on providing housing, employment, and drug cessation services.
---
---
According to the Office for National Statistics, rough sleepers die 30 years younger than the general population on average, while the estimated number dying each year has surged 50% in less than a decade.
Mr Javid said: "No one should ever have to sleep rough – extra support will ensure those who do not have a home can get the help they need, recover more quickly and end the cycle of readmission to hospital.
"This government has proven its commitment to helping people experiencing homelessness throughout this pandemic, providing temporary accommodation and priority vaccines.
"These pilot schemes will show how much more effective care can be when it's integrated and the best examples will be taken forward to help tackle homelessness across the country."
The £16m is part of a £200m shared outcomes fund approved by the Treasury in late 2019.
Care minister Gillian Keegan said the pilots "are breaking the link between homelessness and multiple repeat hospitalisations".
The government has committed more than £750m to reduce homelessness and rough sleeping this year.
This week at the Conservative Party conference, former housing secretary Robert Jenrick said it was "a stain" on the party's record that rough sleeping "rose so much" after it came to power in 2010.
He called for greater collaboration between departments to meet the 2024 target.