News
21.05.21
by Nathaniel Barker
Fourteen councils across England have been handed funding to test the proposed lever for ensuring housing quality in the government's overhaul of the planning system.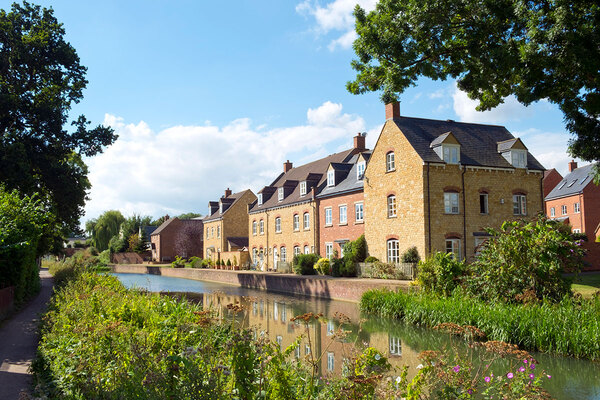 Picture: Getty
The six-month programme will see the selected councils trial applying design codes, which set out design guidance for developers on what is expected from new homes built in the area.
Ministers hope the design codes will ensure new housing meets the government's "building better, building beautiful" agenda set out in a report last year.
Last summer, the government published a Planning White Paper setting out proposals to rip up England's post-war system for approving new development, and promised a Planning Bill in the Queen's Speech earlier this month.
The white paper described a zonal planning system in which some sites selected by local authorities are subject to automatic planning permission.
Design codes would then be used as the means of exercising a measure of control over what is built on these sites.
Ministers say they will mean that whether a building is considered beautiful by local people is prioritised for the first time since the current planning system was created in 1947.
The testing programme will focus on consulting with communities to shape the design codes for their area.
Potential losses in resident engagement through the streamlined planning system envisioned by the Planning White Paper have been a point of significant contention, including among some Conservative MPs.
Councils running the pilot will take the draft National Model Design Code published in January by the Ministry of Housing, Communities and Local Government (MHCLG) as their starting point.
Backed with £50,000 each in funding, they will then be expected to shape the code to suit their area – for instance, by encouraging the use of honey-coloured stone in the Cotswolds.
The national code includes guidance for councils on the process of producing their own local design codes.
---
---
Housing minister Christopher Pincher said: "We should aspire to enhance the beauty of our local areas and pass our cultural heritage onto our successors, enriched not diminished.
"In order to do that, we need to bring about a profound and lasting change in the buildings that we build, which is one of the reasons we are placing a greater emphasis on locally popular design, quality and access to nature, through our national planning policies and introducing the National Model Design Code.
"These will enable local people to set the rules for what developments in their area should look like, ensuring that they reflect and enhance their surroundings and preserve our local character and identity.
"Instead of developers forcing plans on locals, they will need to adapt to proposals from local people, ensuring that current and new residents alike will benefit from beautiful homes in well-designed neighbourhoods."
The councils selected are:
Colchester Borough Council, Tendring District Council and Essex County Council on a joint ticket
Guildford Borough Council
Herefordshire Council
Leeds City Council
Mid Devon Council
Newcastle City Council
Dacorum Borough Council
Portsmouth City Council
Sefton Council
Southwark Council
Hyndburn Borough Council
North West Leicestershire District Council
Nuneaton and Bedworth Borough Council
Buckinghamshire County Council
MHCLG said it received 71 applications to test the design code, with the final 14 selected to ensure geographical spread and a range of development types including urban conservation areas, town centres, new neighbourhoods, rural settlements and city regeneration sites.
The government is currently considering responses to a consultation on changes to the National Planning Policy Framework aimed at making developments more attractive, with proposals including a recommendation for new streets to be tree-lined.
Victoria Hills, chief executive of the Royal Town Planning Institute, said: "These pilot programmes are an encouraging start but it is only through significantly increased funding for local authority planning teams that the government's ambitions for design codes in every council will be realised."
Nicholas Boys Smith, founding director of social enterprise Create Streets and co-chair for the government's Building Better Building Beautiful Commission, said: "The pilots are a very important first step as councils start to grapple again with how they can define visions for development in their areas which are popularly beautiful, profoundly locally based and will support lives which are happy, healthy and sustainable."