Insight
08 Jan 2021
by Gavriel Hollander
Bruce Moore, chief executive of Housing 21, tells Gavriel Hollander how the organisation will balance the cost of converting its affordable rented homes to social rent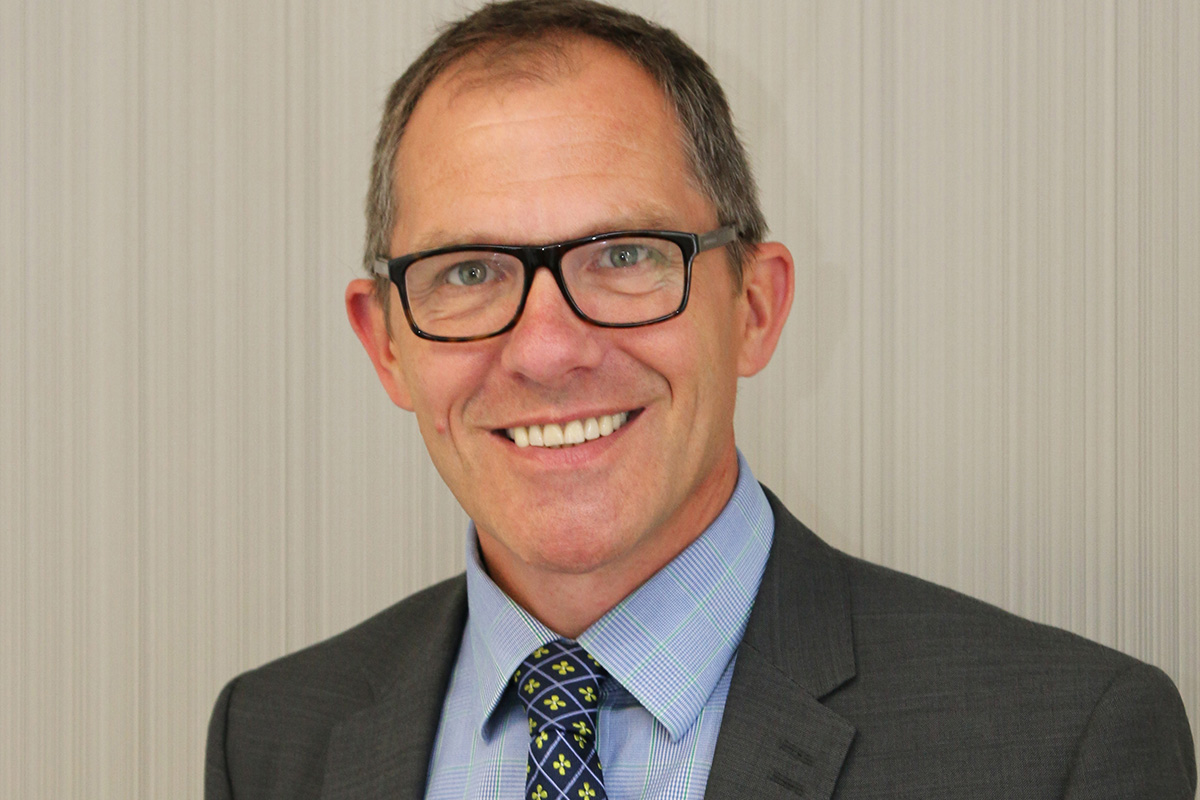 Housing 21's decision to convert all its affordable rent tenancies to social rent is part of a process that chief executive Bruce Moore (above) hopes will see the extra-care specialist provider regain its G1 status from the Regulator of Social Housing (RSH) in 2021.
Mr Moore revealed the plans, which are expected to lose the organisation £2.5m of revenue in the first year, at the Social Housing Annual Conference in December. S
peaking to Social Housing, Mr Moore concedes that internal errors contributed to the overcharging of rents that led to the RSH deciding to downgrade the 21,000-home provider to G2 for governance in June. At the time, the RSH found that Housing 21 had overcharged residents c.£3m after incorrectly applying the one per cent rent reduction to 3,254 tenants as set out in the Welfare Reform and Work Act 2016. While the landlord reduced the rent, it did not reduce service charges.
---
---
Mr Moore says the move to social rents will enable Housing 21 to continue to apply variable service charges to its residents, something he insists is the fairest way to charge for services in extra-care accommodation.
"When the Welfare Reform and Work Act came in, we missed the fact it explicitly said the service charge had to be reduced by one per cent as well," he explains. "Before that, I think… we felt we were within the letter, if not the spirit of the regulations. The regulatory judgement and downgrade has taught us that affordable rents and variable service charges aren't comfortable bedfellows.
"We believe variable service charges are clear, they're transparent, they're accountable and they drive better value for money. And because the service charge is a big element of extra care, we think the principle of maintaining the variable service charge is really important."
The conversion of 3,200 existing affordable rent properties to social rent will start in April at a cost of £2.5m in the first year against previous business plan assumptions – with that cost rising to £6.4m by 2030.
Mr Moore says that variable service charges were "always slightly at odds with the principle of affordable rent [because of the] gross rent element", but that Housing 21 started developing on that basis when the tenure was introduced in 2011 because there was no grant for social rents.
"We had got into affordable rents in 2011, because it was the only game in town; it was the only rent regime that [was] available for new development and so we embraced it because we wanted to carry on development."
Housing 21's affordable rent levels average at around 65 per cent of market rate, Mr Moore says. It could have chosen to align with the rent standard by applying the one per cent cut to service charges but upping overall rent to the 80 per cent level. He says this would have increased overall rent take by about £5m per year.
"The first principle [after the downgrade] was to be fully compliant with the laws and regulations – and there were some areas where we hadn't done that properly," he elaborates. "But we did not want to use that to ramp up profits and be less accountable to our residents. Going to 80 per cent didn't seem like the right thing to do."
Housing 21 in numbers
3,200
Affordable rent homes to be converted to social rent
£2.5m
Cost of conversion in first year
G2/V1
Regulatory grades following June 2020 judgement
£3m
Approximate overcharging of residents identified by the RSH ahead of downgrade
Despite the lost income, Mr Moore insists that Housing 21 can maintain its development pipeline of 800 homes a year, three-quarters for rent and the remainder for shared ownership. He says the organisation can deliver this programme, even with less rental income, by becoming "a bit tighter and a bit leaner".
He adds: "We know the margins that we have and we know the hurdle rates that we've applied. We're also in a really low inflation environment where we've got costs of funds incredibly low – and that's part of the process that we've locked in a lot of capital funding at really low rates. That allows us to have certainty and security."
Housing 21 took advantage of the low rates available to borrowers in August when it tapped its 2017 £250m bond for a further £120m at an all-in rate of 2.187 per cent. Mr Moore says it now has "plenty of funds for its foreseeable needs".
In terms of returning to G1 status, Mr Moore is anticipating another in-depth assessment from the RSH in late 2021 and hopes to be upgraded at that point. He says that following the downgrade, the association "looked at the underlying processes in terms of governance and management arrangements". It has expanded its executive team, creating director roles for its extra-care operations and retirement living, as well as a director of corporate services. It has also strengthened oversight measures for its board and recognised the importance of data collection.
"There were a lot of learnings in terms of changing our management structures and executive team," Mr Moore continues. "The board looked at its assurance mechanisms, how we look at our risk management processes, how we look at the fail-safes in the organisation and how we can be sure they're working as they should. We believe this was where the problem was, but we are looking fundamentally at all aspects to give the regulator and ourselves the assurance this is not a mistake that will ever happen again.
"We want to be a G1/V1 organisation. We want to be a leading organisation that's doing things the best way possible. We wouldn't be comfortable staying at a G2 position, so we hope that if we demonstrate we've got an action plan to address the fundamentals and put things right, then [2021] would be a good time to get back to G1."