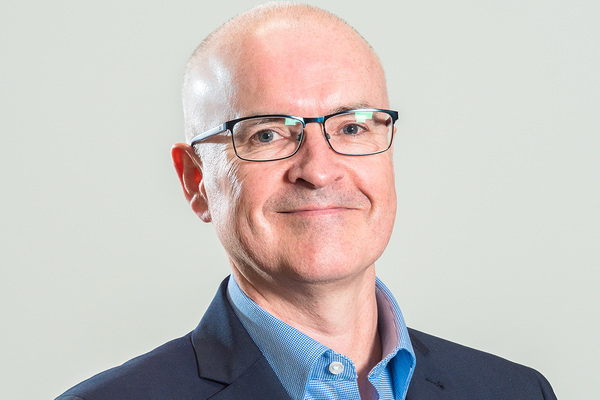 Mr Lenehan is happy with Gentoo's liquidity and its ability to fund its business plan for the next three to four years, but he is keen to make the company's security portfolio as efficient as it can be to make sure it can maximise future borrowing. He will not rule out a public issuance, but repeats that all options are on the table when it comes to rethinking the way the organisation is funded.
Gentoo's plans for the next five years are ambitious: a new affordable development programme is targeting 900 units in the next half a decade, and the company has put in place an almost brand new team to deliver the new homes.
"Gentoo historically has punched under our weight in terms of affordable delivery over the last few years and as an anchor organisation of the city of Sunderland we're keen to increase our affordable programme," Mr Lenehan says.
But it is unlikely to be entirely plain sailing. In August, Gentoo had the outlook on its A- credit rating downgraded to negative by Standard & Poor's (S&P) over the potential knock-on effects from a no-deal Brexit. The credit ratings agency warned that the impact of Brexit on Sunderland's manufacturing economy could lead to job losses, potentially hitting Gentoo's sales margins – which account for around 25 per cent of its income – and increased arrears or voids if the area is hit by rising unemployment.
Mr Lenehan brushes off the concerns. "Our fundamentals are strong – the whole emphasis of our chief executive Nigel Wilson in the last 18 months has been about 'sticking to the knitting' and delivering a solid core business," he says. "Demand for our product is strong in our region, so yes, there are challenges in the local economy, as elsewhere in the country, but we're confident and bullish that we're equipped to deliver."
The business plan is "proportionate, pragmatic and realistic", he says, adding that he doesn't think the negative rating would affect its ability to attract new debt in the future – although he is hesitant to put a figure on the amount he thinks the company may need to borrow in the medium term.
"We're conscious of the areas of our business that want to keep moving and progressing, and feel that will make us a good proposition in terms of additional funding as we progress to deliver the business plan," he says.
Although the past few months have been challenging for most UK businesses, Gentoo has begun to return to "some sort of normal", Mr Lenehan says. But the end of the government's furlough scheme later this month is likely to put a strain on household income, potentially impacting rent payments for social landlords across the country.
"Cash collection and income management is a core deliverable, and part of our core business. We are confident that we can manage whatever comes," he says.
"Obviously, as anybody else, we'll be really closely watching the impact of the end of furlough on our core metrics but as things stand we'll deal with what comes in the knowledge that our fundamentals are strong."
The business has been stress-testing scenarios, but ultimately is carrying on as usual, he adds.
As for Mr Lenehan's plans to overhaul the rest of the company's borrowing, he is reluctant to commit to a timeline.
"These things can take a long time – the recent repayments and refinancing of EIB took a long time and were complex, and were impacted by COVID," he points out. "It will take as long as it takes."
What he hopes will emerge at the end is a more resilient, more agile business with the best possible chance of growing and developing to meet its residents' needs – with just a little more financial clout than before.