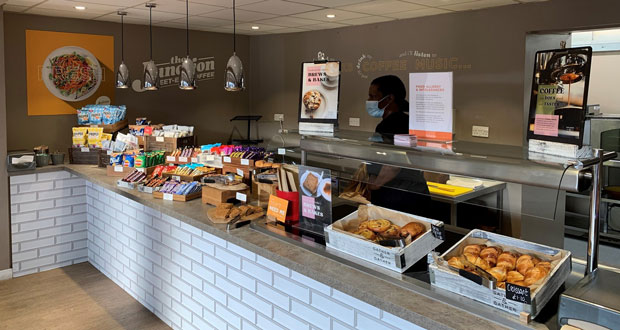 Gather & Gather has won a new contract to deliver catering and hospitality services at London Metropolitan University.
The two-year deal, which commenced on 1 August 2021 and has a value of £1.5million, will see Gather & Gather bring its award-winning approach and innovative menus to multiple outlets across the university's two campuses on Holloway Road and at Aldgate.
Exciting and nourishing food experiences will support the university culture and its future food strategy as the campus locations evolve. This new academic year, students, employees and visitors alike can look forward to fresh concepts, such as street food vendors through Gather & Gather's newly formed partnership with Karnivalfood, and a new artisan coffee offer.
The tender process attracted stiff competition across the board. Gather & Gather, which is part of specialist catering and hospitality company, CH&CO, stood out for its "commercial acumen, sustainable practices, innovation, creativity and its commitment to quality ingredients".
Commenting on the contract award, Elizabeth McGowan, Head of Events, Hospitality & Business Services for London Metropolitan University, said: "We look forward to working collaboratively with Gather & Gather to bring our university community exciting food experiences on campus. Providing the nutrition needed to support our learning community, whilst of course being great value for money."
Rob Fredrickson, Managing Director for Gather & Gather, said: "We're delighted to be working with London Metropolitan University. It's fantastic that Elizabeth and the team share our vision and aspirations around the positive impact brilliant food and drink experiences can have on people – bringing them together whatever the occasion or location. We're introducing fresh and exciting concepts to the two campuses and together we will make a real difference to university life and the community."
Six steps to facilities management in the post-pandemic world
As workplaces open up and restrictions lift the role of the FM has become more important than ever.
The challenges presented by the Covid-19 pandemic are now providing a valuable opportunity for FMs to demonstrate their skills and adaptability. Whilst on a practical level FMs are responsible for making buildings safe and comfortable, they are also crucial in attracting people back to the office.
In speaking with industry leaders, it is clear that there are six key areas of focus. Zip has published a white paper which looks at each one, suggesting ways that facilities managers can tackle the complexities and pace of a return to the workplace, whilst demonstrating clear and effective leadership along the way.
To find out more download the white paper here.