News
07 Jan 2021
by Gavriel Hollander
The latest national lockdown is not expected to interrupt funding deal flow in the housing association (HA) market, with little chance of the delays suffered in the wake of the first lockdown last spring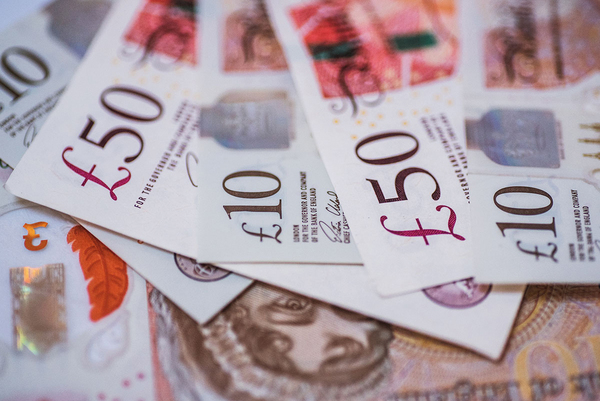 Picture: Getty
HA borrowers are expected to continue taking advantage of low interest rates and low credit spreads to access both the capital markets and bank lending, with one lawyer acting in the sector saying that clients saw it as "a no brainer" to go to the market in its current state.
An example of the low rates came in the early days of the new year, with funding company Blend yesterday (6 January) tapping its 2054 bond to lend £37m to Cardiff Community Housing Association. The tap was priced at 115 basis points over gilts to give an all-in rate of 1.932 per cent, the lowest yet recorded by the vehicle, which is backed by The Housing Finance Corporation (THFC).
Just before Christmas, Blend closed a £25m deferred bond for Newport City Homes, with investors including the Universities Superannuation Scheme (USS). The deal took issuance from Blend in the final quarter of 2020 to £275m.
---
---
"The market has opened with the same sort of appetite as we ended last year," said Piers Williamson, chief executive of THFC. "In the short term, investors perceive that there will be lower supply, so credit spreads are continuing to tighten."
Julian Barker, a banking and capital markets partner at Devonshires, said the funding environment for HAs "was pretty buoyant right up until Christmas [and] still looks pretty positive", adding that he had "half a dozen" bond deals ready to complete before the financial year end in March.
"There hasn't been any drop-off in transactions – it's much like last year, and last year was busy."
Mr Barker also agreed that the low spreads on offer were likely to see borrowers drawn to the capital markets. "That is helping deal flow," he elaborated. "People are looking at spreads and saying it's a no brainer. They don't necessarily need the money now but they could pay off their more expensive revolving credit facilities (RCFs) and such like."
The bank lending market also looks to be in a strong position at the start of the year, according to both lenders and borrowers, with neither the deepening of the COVID-19 crisis nor the end of the Brexit transition period apparently affecting appetite for new money.
In numbers
£2.8bn
Total value of NatWest's deals with HAs in 2020
£145m
Total issuance in final quarter of 2020 from Blend
Phil Day, group finance director at The Guinness Partnership, told Social Housing that he was in negotiations with two to three banks over a new RCF for what he described as "a sizeable amount" to fund development activity over the next two to three years.
This is despite the 65,000-home London association seeing its credit rating downgraded to A3 by Moody's in late December, citing its "sharp increase in development capital expenditure" and increasing exposure to market sale.
Addressing the downgrade, Mr Day said: "It hasn't changed the discussions with funders. The fundamentals of the business haven't changed, we're just closer to selling the homes than we were 12 months ago."
Stuart Heslop, managing director of UK housing finance at NatWest, agreed that the new lockdown was unlikely to hit HA deals. "I've not seen any clients slow down in their business planning," he told Social Housing. "We've seen some disruption to sales programmes but that was very temporary, and came back quite quickly, just as the private market was essentially closed from March through to the summer, but that also came back very quickly."
In 2020, NatWest completed 42 deals with HAs, worth £2.8bn, including £1.1bn of new money. It has a commitment to put £3bn of new money into the sector over the next three years. Mr Heslop said that neither the pandemic nor the UK leaving the EU should disrupt plans to deploy this.
"Hypothetically, if there was a 'no deal', we could have seen a labour shortage or material shortage, but hopefully that's been resolved now that there is a deal," he added. "I just can't think what would disrupt any continuation of the support in the delivery of social housing in the UK. There is simply not enough quality housing available so that is a priority under this government and any future government. I can't see that changing."