News
14 Jul 2021
by James Wilmore
For-profit registered providers are expected to spend around £23bn on developing up to 130,000 homes over the next five years as they continue to shake up the sector, according to a new report.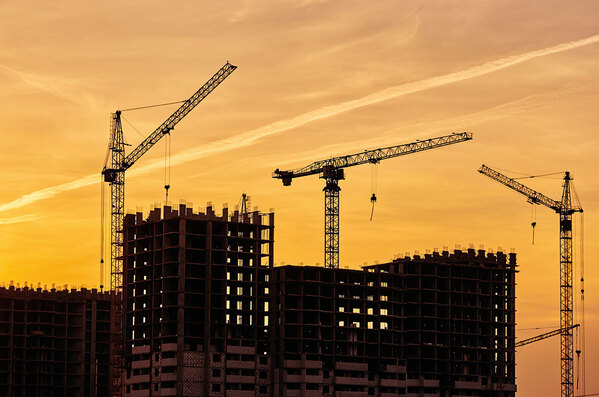 Picture: Getty
Seven of the current largest for-profit providers are aiming to develop at least 75,000 new affordable homes by 2026, the new study by property agency Savills suggests. Based on growth from other active entities and the emergence of new players, Savills estimates that this figure could grow to 130,000.
Since 2015, the number of for-profit RPs has more than doubled from 25 to 53, while the number of homes they own now totals around 20,000.
The number of players is expected to rise sharply as the Regulator for Social Housing said in May that it has around 50 applications from potential new for-profits in the pipeline.
Among the current players, Blackstone-owned Sage Housing has predicted that it will have reached 20,000 units by the end of 2022, while Heylo is targeting a similar number by 2026.
---
---
Investors are becoming increasingly attracted to the affordable housing sector, according to Savills, partly due to its ESG credentials.
"Investing in environmentally sustainable homes for low-income households through regulated providers is about as ESG-friendly as you can get," the report said.
The development is expected to come from Section 106 deals, grant-funded development and partnerships with housing associations, councils and developers.
The entrance of for-profits into the sector has not been without controversy, however. The National Housing Federation threatened Sage with legal action in 2018 after it used the term 'housing association' in its name.
For-profits have so far focused their attention on acquiring low-cost homeownership (LCHO) products, such as shared ownership.
Savills' research revealed that LCHO products make up at least 60 per cent of the stock that the biggest for-profits own. In February, official figures revealed that for-profits had driven the highest jump in a decade for the number of shared ownership properties among RPs.
However, Savills said it expects for-profits to grow the number of general needs rental stock as they become more "established" and can benefit from efficiencies of scale. In 2020 for-profits owned just 0.1 per cent of general needs rental homes.
"As more for-profits register there will be greater competition for stock," the report said. "Providers who want to build large, diverse portfolios will have to deliver more affordable and social rent."
It added: "There has been less private investment into social rented homes both due to lower supply and a perception that affordable rent generates stronger returns with less intensive management. This perception will change as investors gain familiarity with the sector."
Savills also suggested that more housing associations could sell stock to for-profits as they seek to rationalise their stock to reduce costs and free up funds. Many landlords, particularly in London, are facing significant costs for post-Grenfell fire safety work and decarbonisation efforts.
The report also suggested that there are "strong opportunities for partnerships between housing associations and for-profits".
Helen Collins, head of Savills Affordable Housing Consultancy, also echoed comments made at the Social Housing Finance Conference in May that more traditional associations would look to establish their own for-profit entity.
"As the sector continues to mature, we expect to see more interest from housing associations in setting up FPRPs.
"This is linked to interest in developing joint ventures between housing associations and new entrant FPRPs, to marry housing association development expertise with private capital."
Hyde Group revealed last year that it was planning to set up its own for-profit entity.