News
21 Jul 2021
by Free Lance
The boss of a for-profit registered provider which houses rough sleepers and domestic abuse victims has said it is looking to raise up to £70m over the next 12 months to keep up with rising demand sparked by the pandemic.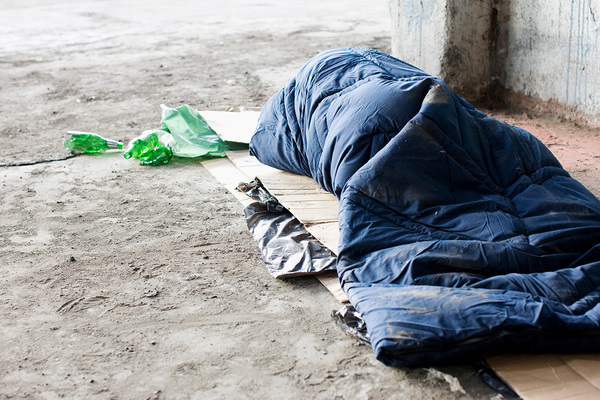 Picture: Getty
Moses Hirschler, chief executive of London-based Cromwood Housing Group, said it is aiming to organise the funds from private investors in addition to a £20m loan facility it agreed last month.
Mr Hirschler told Social Housing: "We are getting ready for more funds in line with the demand. We will be doing another two or three similar amounts of money over the next 12 months."
The £20m loan with BAE Systems Pension Funds Investment Management is partly enabling Cromwood to acquire 135 individual flats on long-term leaseholds across London, to house rough sleepers. The fixed-rate, 15-year loan is secured against the cashflow from the properties. The interest rate on the loan was not disclosed.
---
---
Cromwood, which has a London and Manchester office, was also awarded £9.4m of grant funding from the Greater London Authority earlier this year, as part of the wider Rough Sleeping Accommodation Programme. The money will go towards acquiring the 135 flats. Cromwood is also working with the charity Thames Reach.
Cromwood Housing Group was set up in 2002 and established a separate for-profit registered provider arm in 2013. The group also operates a private property management division.
Cromwood's registered provider arm charges local authorities London Affordable Rent to house rough sleepers and domestic abuse victims. It declined to disclose its margin. Cromwood also houses asylum seekers via the Home Office.
The landlord is looking to move to a model where it owns properties on long leases instead of the current situation where it has leases between three to five years.
Mr Hirschler said its model aims to plug the gap left by bigger providers. "The model we are delivering is to fill the gap between the very large registered providers, which are building hundreds of units, which will not look at the model of dispersed accommodation.
"You can't have 100 domestic abuse victims living in one block, you need them scattered around and likewise with rough sleepers. So this is the gap we've filled."
Last month it was reported that 130,000 households in England have been made homeless during the pandemic despite a government ban on evictions. Cases of domestic abuse have also spiked.
"A lot of our rough sleepers have lost their jobs due to the pandemic," said Mr Hirschler. "It has proven that the niche market we are able to fill is very important."
He added: "Our model is a very tight model as we are committed to charging London Affordable Rent. It's a tight margin but it works."
Manchester also has a well-documented problem with homelessness and Cromwood currently has 500 units in the city it manages. It has 1,600 units in the capital.
Over the next three years it is aiming to add another 1,200 managed units, according to its business plan.
Asked about the rise of for-profit registered providers and their place in the sector, Mr Hirschler said he believed the model was now proven.
"The past five or six years have seen for-profit registered providers delivering increasing amounts of affordable accommodation," he said. "I think that's what matters and being able to charge London Affordable Rent while plugging the gap for various disadvantaged client groups."
At the end of its last financial year, Cromwood provided accommodation to around 1,020 rough sleepers, it housed 1,502 asylum seekers and housed 104 domestic abuse victims.
It also provided accommodation to 352 people registered homeless with local authorities in London and Greater Manchester.
Cromwood was advised by Social Finance on the £20m loan with BAE, while Centrus arranged the deal.