News
11 Jan 2021
by Sarah Williams
Fiona Fletcher-Smith, L&Q's group director of development and sales, has become its new chief executive, taking over from David Montague after his 13 years in post.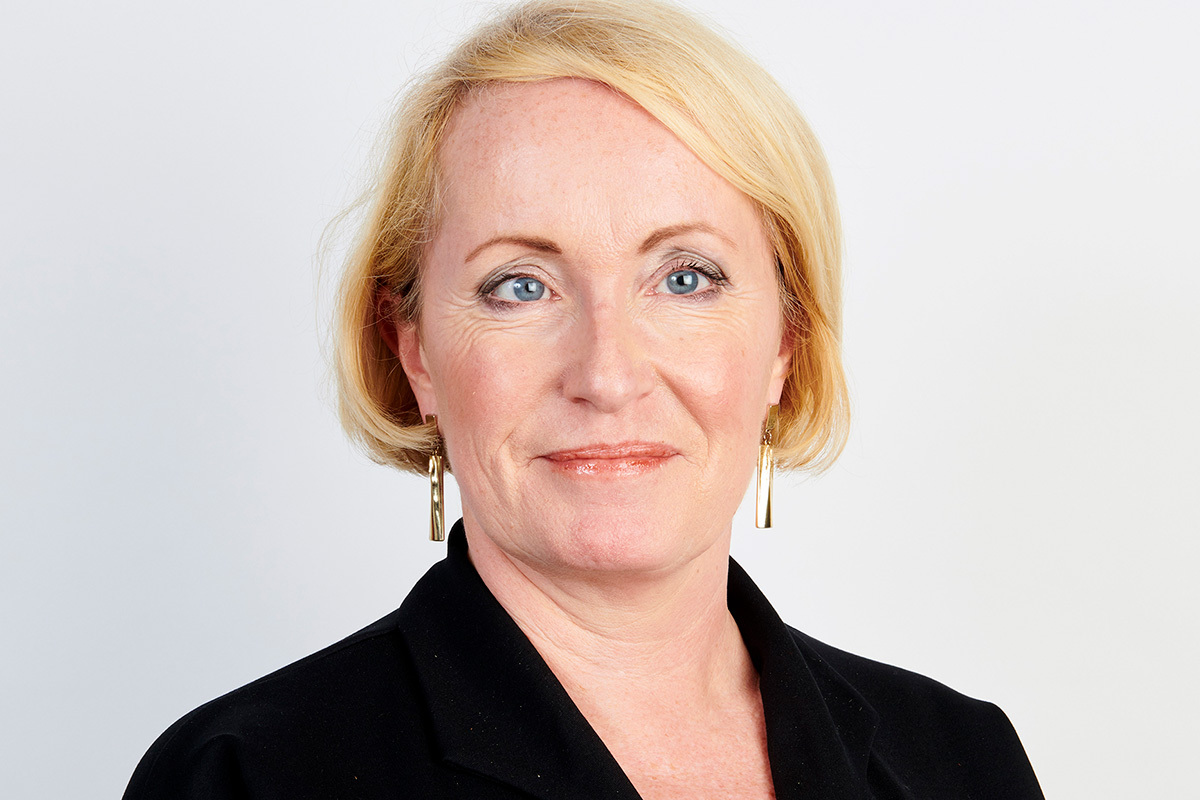 Fiona Fletcher-Smith has become chief executive of L&Q
Sharelines
---
---
Our ambition to enable the creation of 100,000 homes remains – but the pace of delivery will ease in the short term" – Fiona Fletcher-Smith, new CEO @LQHomesMatter #UKhousing #SocialHousingFinance
---
Ms Fletcher-Smith takes up the role with immediate effect, following an earlier announcement from Mr Montague in September 2020 that he would be leaving the organisation after 33 years.
The new chief executive will work to agree a five-year strategy for the 105,000-home group. In doing so, Ms Fletcher-Smith said that L&Q's 250,000 residents "must come first" and signalled that the pace of delivering new homes would "ease in the short term".
However she said that the "ambition… remains" to enable the delivery of 100,000 homes.
---
---
While in her previous role at L&Q, Ms Fletcher-Smith led on the organisation's development and strategic land programmes, including landmark projects such as the 10,800-home Barking Riverside development.
She also oversaw the group's expansion beyond the South East, with more than 1,400 homes now being
constructed in the Midlands and a further 20,000 planned for the North West through L&Q's 2019 acquisition of
Trafford Housing Trust.
Ms Fletcher-Smith has also led work to improve both the efficiency and diversity of L&Q's development team.
Prior to joining the G15 member, Ms Fletcher-Smith was executive director for development, enterprise and environment at the Greater London Authority. She started her career as a housing officer.
Commenting on the appointment, Aubrey Adams, chair of L&Q, said: "The L&Q group board is delighted to welcome Fiona into the role of chief executive. As well as her deep knowledge and understanding of the challenges facing L&Q, she brings with her a wealth of experience from a career dedicated to housing."
Ms Fletcher-Smith said: "It is a great privilege to be chosen to lead L&Q, building on the incredible work that has been achieved under David's leadership.
"L&Q provides a home for 250,000 people. As I open a new chapter in our history, I am absolutely clear that these people must come first. We need to listen to our customers and work with them to ensure that homes are safe, high quality and supported by excellent services and thriving communities. That will be the primary focus of our new five-year plan, and I will be working tirelessly to drive this and ensure our culture is ethical, responsive, creative, inclusive and puts customers first.
"We have no intention of stopping building homes – they are core to our social mission. Our ambition to enable the creation of 100,000 homes remains – but the pace of delivery will ease in the short term. In the meantime, I want us to focus on building high-quality, beautiful places and safe homes across our committed pipeline."
Mr Montague added: "I could not be happier to be handing the reins over to Fiona. Since joining L&Q in 2018 she has time and time again proven herself to be an invaluable and inspirational leader."